Perfecting Your Headset Volume on the Sangoma s700
As most of you know, having a headset at work can make your job a whole lot easier than having to hold a handset all day. Picking up, hanging up, and being tethered to a short cord can be draining throughout the work day.
Another thing that can be just as important as freeing yourself from your desk phone is hearing the person on the other line. It is important to be able to hear whomever you are speaking with; loud and clear. This is where a common mistake can be made when dealing with headset volume.
Did you know that headset volume is affected, not just by your headset setting, but a combination of the phone's volume setting as well? By adjusting the volume directly on your headset does not affect the volume setting on your actual phone.
If you find that it is still too quiet after turning up your headset, or hard to hear the person on the other line, then be sure to check your phone's volume as well! To show you an example, we will use the Sangoma s700 pictured below.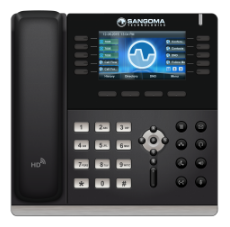 Adjusting the volume on your phone is always easy. On the front of most phones there should be a volume control, most likely with a + or a – to turn your volume up, or down. Keep in mind that you must adjust volume while your headset is in use. Otherwise  you will be adjusting the phone's ring volume. On the Sangoma s700, you will see a headset icon appear on the screen and it will also say "Headset Mode!" indicating that you are in headset mode.
Here is an example of where to adjust your phone's volume on the Sangoma s700.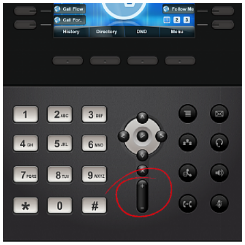 Once you find the right combination of your headset volume, and your phone's volume, you will be on your way to a more productive workflow! For more information regarding the Sangoma s700 click here!