Q&A: Is VoIP good for a small business? What are the advantages and disadvantages?
Is VoIP worth it for a small business? The short answer is 100% Yes! In fact, VoIP makes the perfect communication solution for all-sized businesses, big or small. Let's look at the reasons why VoIP phone systems make sense for your business: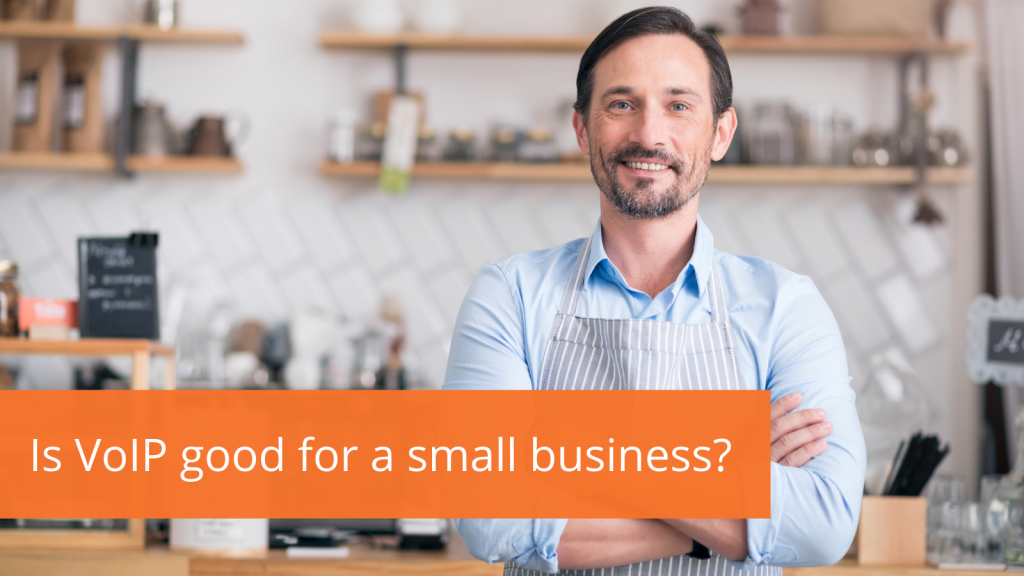 What are the Advantages of VoIP?
1. Pay Less, Save More!
You will be able to reduce the communication expenses by handling all your communication needs for offices, mobile and data services with one single provider. This not only saves you money, but also saves your precious time!
2. No Management or Maintenance Needed
For a hosted VoIP service, your provider will manage and maintain the network, hardware and all for you. Let the experts do the job for you so you can focus on your core business!
3. Increase Business Efficiency
By taking advantage of the VoIP features such as automated attendant/ customer service, voicemail to email, remote or virtual extensions, and more, you will be able to increase your work efficiency and productivity.
See more basic features of a VoIP phone system:
Direct Inward Dialing (DID)
Caller ID, Call Transfers, Call Waiting, Call Forwarding, Three-way calling
Call Park, Call Pick-up
Call Monitoring and Call Recording
Call Queues and Call Routing
Conference Calling
Analytics and monitoring tools
Call reporting
Ability to utilize VoIP and PSTN calling methods
Web based management
Application integration
4. Scale Up or Down Easily
A VoIP phone system grows with your business! Whether you are dealing with a seasonal demand spike or adding a new branch office, a VoIP system can get you up and running quickly without having to invest in additional lines or hardware.
That's not all! Learn more about how a VoIP Phone system works and other VoIP benefits here.
What are the Disadvantages of VoIP?
The key is to have a stable internet connection! Since VoIP relies 100% on your network bandwidth, if you don't have sufficient bandwidth, your VoIP service won't be good either. Depending on the number of concurrent calls your business requires, you may need to increase the bandwidth for a better communication experience.
Is VoIP reliable? You asked. As long as you have sufficient network bandwidth, an up-to-date network router, and a backup Ethernet cable, your VoIP service can be just as reliable as your traditional landline!
Visit our website, download our FREE VoIP guide, or simply raise your phone and give us a call at 1-800-398-8647 to learn more about VoIP service!