How to Register The W53P Handsets to One W60B Base Station
Yealink's DECT phones are known for their sound quality and ease of use. The W53P DECT phones is the latest addition to their DECT series that allows you to roam in the office building without losing connections. Today we are going to learn how to register the W53P handsets to your W60B base station. Let's get started!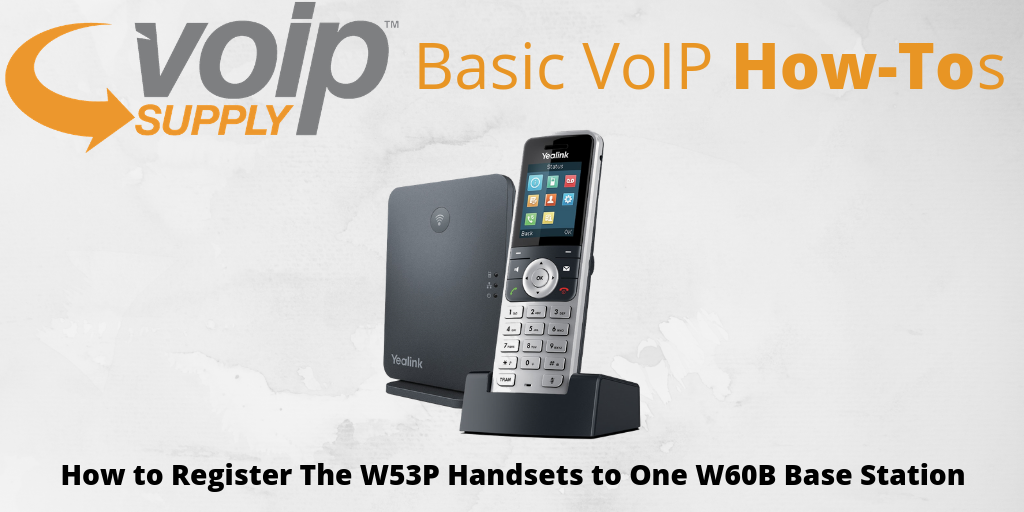 How to Register The W53P Handsets to Your W60B Base Station
When the handset LCD screen shows "Unregistered!", long press on the base station until the registration LED flashes.
Now choose one of the two methods to register a new handset:
Easy Registration: Press the Reg soft key on the handset to register quickly.

Normal Registration:
Press the OK soft key on the handset, and then select Register Handset.

Select the desired base station and then press the OK soft key. The handset begins searching the base station.

Press the OK soft key after searching a base station successfully.

Enter the base station PIN (default: 0000), and then press the Done soft key to complete registration.
If you want to register to multiple base stations, press OK to enter the main menu, and select Settings->Registration->Register Handset, then repeat steps 2-4.
You can register up to 8 handsets to one W60B base station and each handset can be registered to 4 different base stations.
And that's it! If you'd like to learn more about the W53P visit our website to download the user manual!