Sangoma Switchvox 7.8.2 is Now Available!
We are excited to announce that Sangoma released Switchvox 7.8.2! Version 7.8.2 features described below are available both for on-premise deployments and all-new Switchvox Cloud customers.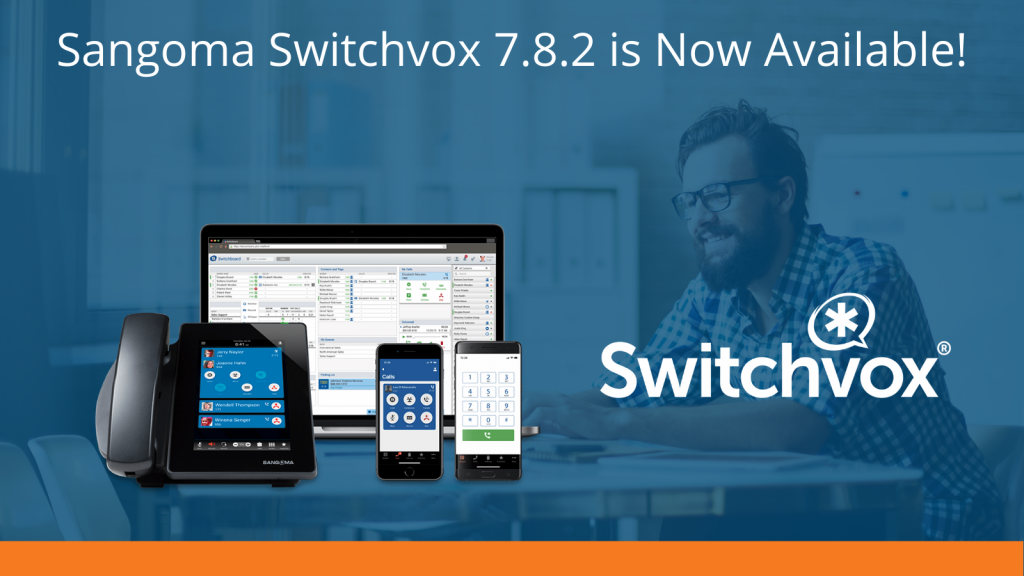 What's new in Switchvox Cloud version 7.8.2?
1) New Disk Usage Settings
There is a new tab in Server > Disk Usage, that offers a few options for managing your disk space. The new tab includes:
Months to keep call logs (call logs are deleted after this period of time)
Months to keep queue logs (queue logs are deleted after this period of time)
Chat File Attachments Max disk usage (the oldest files will be deleted, to keep disk usage under this amount)
2) New Sangoma Connect Mobile Settings
Setup > Settings now includes Switchvox-wide settings for Sangoma Connect Mobile users. These settings affect Sangoma Connect Mobile only, not any other kind of phone attached to a SIP Phone extension.
Define Emergency Numbers that will be dialed using the mobile phone's native phone app. When one of these numbers is dialed, the call is not placed using the Sangoma Connect app, it's placed using the mobile phone's native Phone app.
Turn ICE on or off for Sangoma Connect Mobile users.
3) Switchvox Mobile Softphone Removed – Switchvox Chat Features Added
The Switchvox Softphone for Mobile is no longer available as a phone-type that can be assigned to an extension, unless it is already actively assigned to at least one SIP Phone extension. In other words, if you're already using the app, it will still be available. See Sunsetting Switchvox Mobile Softphone for more details.
For the full release notes, see Updating to Switchvox 7.8.2