Spectralink's DECT Phones Now Support 3rd Party ATEX Handsets and More!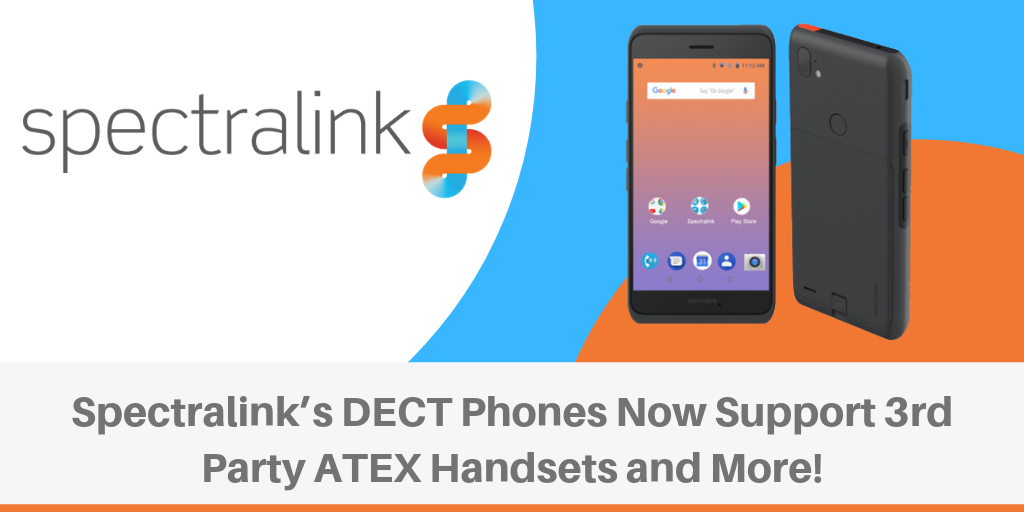 Spectralink is getting even better! In order to offer the highest quality and secure voice communications across all enterprise environments, Spectralink recently announced the newest features and latest enhancements to their DECT product portfolio. Let's check out what this is all about!
What has been updated?
The enhancement focuses on three major parts – security, scalability, and centralized management & provisioning. Key product enhancements include:
Integration with Microsoft Skype for Business Online 

Expand DECT server capabilities to target new accounts with Tetronik (lone worker/ man down regulatory compliance)

Eliminate multicast WAN issues (up to 256 IP-Base Station per site)

Manage Unified Communications locally even if Cloud connections fail; Branch survivability

Support Funktel ATEX DECT handsets for explosion protection applications
Click the links below to see different use case scenarios of Spectralink's DECT Phones:
Are you using Spectralink's DECT Solutions? How is your experience? Leave us a comment below! Have questions? Simply lift your phone and give our VoIP experts a call at 1-800-398-8647!