VoIP Supply's Refresh Line Now Comes with a 1-Year Warranty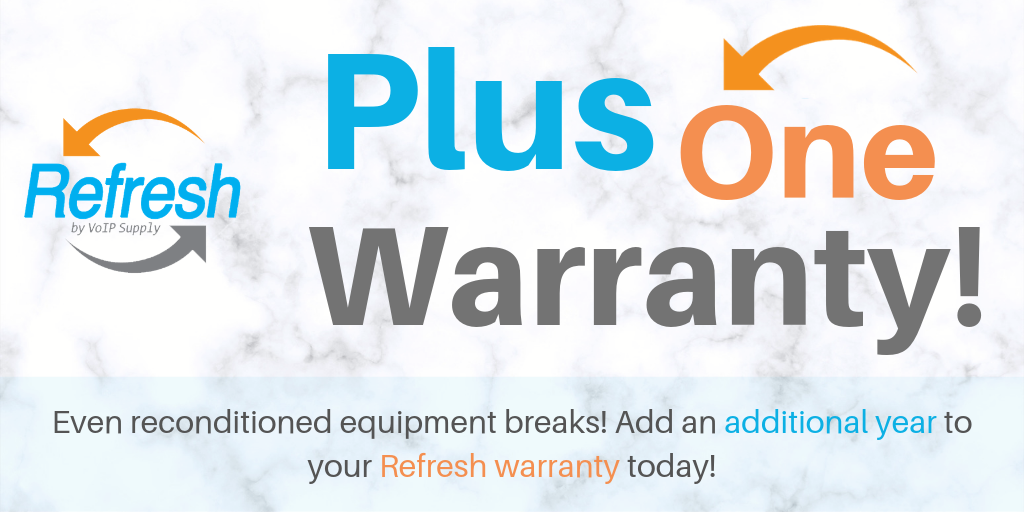 If you have purchased any of our Refresh products (Refurbished VoIP) before, chances are you are familiar with our Plus Six Warranty (Does that ring a bell?), which gives you a standard 6-month warranty on all of our refurbished VoIP equipment. 
Yes, our Refreshed equipment has gone through an exhaustive reconditioning process. But! That doesn't mean things don't break. The good news is – VoIP Supply has now officially upgraded the Refresh warranty from 6 months to one full year! Plus, you can extend the warranty even further to 2 years with just a small fee. Sounds good? Now there's one more reason to shop Refresh! 
VoIP Supply Plus 1 Extended Replacement Warranty
If your equipment fails, malfunctions, or ceases to operate properly as a result of manufacturer defects or component failure, VoIP Supply will be happy to provide you an expedited replacement! 
Follow the links below to learn more about our refurbished VoIP equipment: