VoIPSupply Labs: Tip for Cisco IP Phone Owners Migrating to SIP Version 12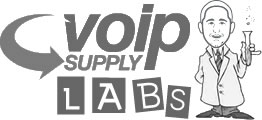 To all Cisco CP-7940G/60G owners thinking about upgrading to Cisco's new SIP Version 12.0 firmware….please pay attention and avoid a migraine!
Being that I run a Cisco CP-7940G on my desk with SIP protocol (under Smartnet Maintenance Contract), I received a notification in my email inbox sometime last week from Cisco telling me that the latest version of SIP protocol firmware for my CP-7940G was available for download from my CCO login on www.cisco.com.
Always wanting keep my phone up-to-date, I pointed my browser to the Cisco website and downloaded the latest version of SIP Firmware.  Once downloaded, I was quickly frustrated to find that I could not get my Cisco CP-7940G phone to take the new firmware, so I took a closer look to try and determine why.
If we look closer at the files that comprise the new SIP Version 12 firmware:
P0S3-8-12-00.zip (In the ZIP file, the following files reside)
P0S3-8-12-00.loads
P0S3-8-12-00.sb2
P003-8-12-00
P003-8-12-00.sbn
OS79XX.txt (On that txt file, this is the only content: P0S3-8-12-00)
Everything looks fine and dandy right? Looks very much like the previous SIP load, P0S3-08-11-00.zip right? WRONG!!!
Here is the discrepancy:
Notice on SIP version 11 the file structure which is consistent with all of the sbn, sb2, bin, and loads files: P0S3-08-11-00 (Notice how it is "08").
Now look at the structure on SIP version 12 (above): P0S3-8-12-00 (Hmmm… NO "0" in front of the 8)
This accounted for why my phone would not take the latest version 12 SIP firmware.  All of my previous redirect files including the OS79XX.txt, XMLDefault.cnf, and SIPDefault.CNF files were formatted for the "08" and not "8".
You may need to edit some of your file structures to represent the missing "0", and by the way, if you try and make the files in version 12 with the "08" nomenclature, the phones will NOT pull the files or upgrade. Trust me I tried it.
So what do you think? Is this an oversight on Cisco's part, or just Cisco being Cisco?