What are the differences between Fanvil's XS Series and XU Series?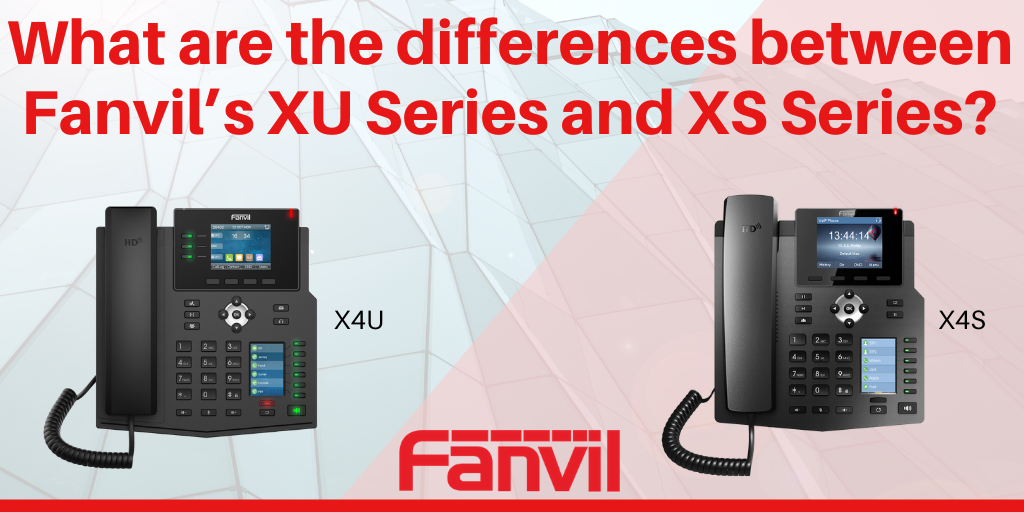 Fanvil's XS Series is known for its beautiful color screen, ease of use, and affordable price point. If you or your customers have one of these IP phones, you can't miss out on Fanvil's new XU series! 
Many of our customers are wondering what are the differences between these two series so we decided to create a blog post to explain all about it! For those who are not familiar with the XS Series, here's a quick introduction:
About Fanvil's XS Series IP Phones
Fanvil's XS Series include the X3S/X3SP and X5S. The X3S (without PoE) and X3SP (with PoE) are entry-level phones with 2 line keys and 2 programmable DSS keys. These two are the basic phones designed for home office users or call centers. 
On the other hand, the X5S IP phone is a high-end model in this series. The X5S is equipped with 6 SIP lines and 8 DSS keys with up to five pages (virtualized total 40 DSS keys). 
What are the differences between Fanvil's XS Series and XU Series?
So what are the different features from the XU Series? In a nutshell, the XU Series was designed with more screens and buttons to fit middle-level users' needs! 
Additional Screens and More Programmable Keys
The additional screen(s) on the side gives you convenience when using DSS keys, built-in Bluetooth, and dual Gigabit ports. Depends on the models you choose, you can potentially have up to 60 DSS keys (5 pages of 12 keys)! 
Did I mention that the screens are bigger as well? The X6U SIP phone comes with a 4.3'' (480×272) color LCD screen!
More Advanced Features and Functionalities
The XU Series also gives you more powerful support such as Built-in Bluetooth, Wi-Fi support via a USB dongle, customized icon color, and more! Check out the comparison chart below to see them side by side:
Download the Fanvil IP phone comparison chart here!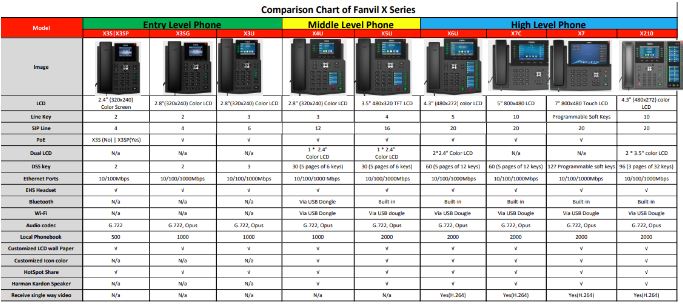 All these Fanvil IP phones have a color screen and high interoperability. They are all compatible with major platforms such as 3CX, Asterisk, Broadsoft, Elastix, Zycoo, etc. If you love touch screen IP phones, check out the X7 enterprise phones! 
Don't forget to attend our upcoming Fanvil webinar to learn all the details about this new series and have your questions answered!