Win a Free WiFi Phone from VoIPSupply
CONGRATULATIONS TO COMMENTER "NICK" ON BEING DRAWN AS THE WINNER OF OUR QUICKPHONES QA-342 GIVEAWAY. THANKS EVERYONE FOR YOUR COMMENTS. PLEASE LOOK FOR MORE CONTESTS, PROMOTIONS AND GIVEAWAYS ON THE VOIP INSIDER IN THE NEAR FUTURE!
SIP based wireless handsets that connect to the network via 802.11g WiFi have been a popular product segment for VoIPSupply over the past several years. Vendors including UTStarCom, Hitachi and Linksys have introduced WiFi VoIP products into the marketplace that have been met with a mixed reception.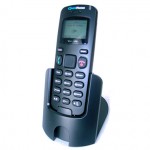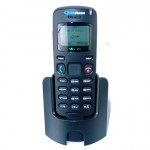 Business and residental VoIP users have expressed a desire for SIP endpoints that offer basic mobility, yet many of the vendor offerings released to meet this demand have suffered from performance and usability issues.
VoIPSupply is very excited to announce that we will begin shipping a new WiFi VoIP handset from QuickPhones that has tested well in our labs and customer trials, and that we feel addresses some of the performance issues that have marred WiFi SIP phones in the past.
First and foremost the QuickPhones QA-342 offers superior battery life due to a unique power-saving feature. The QA-342 has a bright, backlit LCD display and rubbery, tactile keypad that makes dialing and navigating the interface a snap. We have tested this product with Asterisk, Trixbox, Switchvox and other SIP based IP PBXs and it plays well with any platform we have thrown at it thusfar.
Have you experimented with wireless VoIP in your home or business? Do you have an existing VoIP solution that could be enhanced by wireless SIP handsets?
Let us know how you have used, or would use, this technology to improve your personal or business IP communications. Comments are welcomed, and on Friday, December 12th we will be picking a contributor at random who will receive a Free QuickPhones QA-342 Wireless IP Phone.