Cisco SPA122 VoIP Adapter
The Cisco SPA122 is the newest Analog Telephone Adapter from Cisco. A direct replacement for the Cisco SPA2102, the SPA122 provides the same voice quality and reliability that users have come to expect from Cisco ATAs.
Cisco SPA122 VoIP Adapter Overview
The Cisco SPA122 is an Analog Telephone Adapter (ATA) with 2 FXS, 1 10/100 WAN and 1 10/100 LAN ports. The SPA122 is an intelligent low-density Voice over IP (VoIP) gateway that enables carrier-class residential and business IP Telephony services delivered over broadband or high-speed Internet connections to two standard RJ-11 telephones. The 10/100 LAN port allows internet connectivity to be extended to a second device eliminating the need for a second Ethernet drop. The LED lights indicate the state of each call and react to users actions such as on/off hook and hook flash.
Cisco SPA122 Package Contents
We're sorry, there are no downloads available at this time.
Manufacturer

Cisco

Model

SPA122

# of FXS Ports

2

# of FXO Ports

0

# of Ethernet Ports

2

Built-In Router

Yes

Wireless

No

DHCP Capabilities

Yes

Fax Support

T.38

Protocols Supported

SIP

Provisioning Options

Auto Provisioning, HTTP, TFTP, Voice IVR, Web GUI

Voice Signaling Methods

No

Power

Power Supply Included

FXO Gateway Support

No

Lifeline Support

No

MWI Support

Yes

PSTN Pass-thru

No

Voice Codec Support

G.711 a/u law, G.723, G.726, G.729 a/b (1) Line only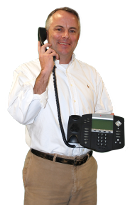 Joe Shanahan
Direct: 866-583-0920
Blog
Why Pay
$61.99

for the Cisco SPA122?
2 FXS Ports

1 10/100 WAN and 1 10/100 LAN ports

SIP + G.729, Auto-Provisioning
For advice, reviews and industry insight... be sure to follow us online.
Questions on Cisco SPA122
Q: Due to recent changes in my health I have medical monitoring equipment that communicates with my physicians on a daily basis. This monitoring equipment dials up on my phone line and uploads date daily. The equipment is analog, my phone service is VOIP provided by Tmobile. My DSL is through ATT. What do I need to get this equipment to work? Please advise.
A: Cisco SPA122 ATA should ideally work with this setup you have mentioned but you would still reach out to your service provider Tmobile and make certain that Cisco SPA122 will work with their setup as well.

Q: My phone service is VOIP and I have a VOIP phone Polycom VVX 300 but want to add in my older wireless base with 4 phones. It is a Panisonic KX TG7731. I also have an ATT Wireless Head Set. Will this work?
A: Yes with an ATA either Cisco SPA122 or Grandstream HT502 or HT704 depending on your phone lines should work with your panasonic KX TG7731. I would also double check with your carrier to ensure that ATA is compatible with there systems.
Q: Comcast is wanting us to use Polycom vvx310 phones. We would like to continue to use our 4 line Att analog phone sets because of the cordless phones that it has. The analog phones have 2 cords going into the wall, one for lines 1 and 2, the other for lines 3 and four. Could we use the Cisco SPA122 for this situation or is there another device we could use.
A: The Cisco SPA122 will allow you to continue to use your analog AT&T phones
Customer Reviews
jayw654

Underpowered processor
Once the firmware is upgraded to version 1.3.3 or higher there are no issues. I have ran 2 G.711 calls concurrently with no issues other than a bit of minor lag but it did not affect call quality just the decode lag went from 120ms to 160ms.

Would have paid more for the device to have a stronger processor which would resolve the decode latency issue and provided a faster web ui.

(Submitted on ) | by

Willie

Style
Up & running for a couple of weeks now and not happy. From what I've just found out, I'm going to try to update the firmware. BUT I will not put it right after the modem. I've researched & read the SPA122 has a download max of 20Mbps, and only 10Mbps when VoIP in use. Explains the slow service I was getting. Hooked it into a router port and my internet speed is fine again.

(Submitted on ) | by

Dany Roux

One of the best in the market
This nice adapter setup in less than 5 min.
2 phones could be hook in the back with 2 separates account.
Perform pretty good.
Even better than PAP2 or PAP2T.
Highly recommend.

(Submitted on ) | by

So Cal Rob

works well, just update firmware
Received the unit and experienced strange results until we updated the firmware. Be sure to update the firmware right off the bat, and you should be good to go. No problems since, but that has been only a few weeks.

(Submitted on ) | by
Alternatives To This Product
Regular Price: $79.99
Special Price: $69.99