CloudTC Glass 1000 Android VoIP Phone
The CloudTC Glass 1000 is a touch screen six line multimedia VoIP phone which runs on the Android OS platform. This allows the Glass 1000 to deliver rich enterprise telephony capabilities, integration to your Outlook contacts and CRM systems and business applications through the thousands of available Android apps.
CloudTC Glass 1000 Android VoIP Phone Overview:
The elegantly simple and smart user interface of the CloudTC Glass 1000 provides easy access to advanced telephony features and business-focused applications. From looking up a contact, to conference calling, to browsing in the applications store, with the Glass 1000 it's just one touch away.
The Glass 1000 utilizes wideband speech codecs, which sample audio at 16 KHz instead of the standard 8 KHz, thus doubling the bandwidth for communications and significantly elevating voice quality. Combine HD audio with its acoustically tuned housing, and the end result is industry-leading speakerphone clarity.
A key feature of the Glass 1000 Android VoIP phone is the ability for business users and third-party developers to add their own applications, either through company IT departments or by downloading from the thousands of available Android apps. Glass 1000 takes it a step further by offering the CloudTC App Market to download business-focused apps, the ones you actually want on your desk phone.
It has never been easier to deploy a SIP based VoIP phone than with Glass 1000. From the initial set up and configuration to auto provisioning, the CloudTC Glass 1000 is designed to save your business time and money. With dual sensing switched Ethernet ports, your company can avoid additional wiring costs and leverage existing bandwidth to start taking greater advantage of your on premise or hosted VoIP services.
CloudTC Glass 1000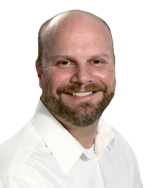 Don Stefanie
Direct: 716-213-6906
Blog
Why Pay
$599.00

for the CloudTC Glass 1000?
Android based operating system

Large 8.9" (1024 x 600) Color Touch Screen LCD
For advice, reviews and industry insight... be sure to follow us online.
Questions on CloudTC Glass 1000
Q: Is it possible to have BLF widget displayed on home page? (What we require is that someone can approach phone and select a BLF on the main screen display)
A: It is an android device, so I assume that if its available, you could do it. However, the manufacturer may have some limitations on what can and cannot be done.Please check their app market site at http://cloudtc.com/appmarket or call them at (650) 238-5203. It does not appear that they have a toll free line.
Customer Reviews
Finkster

Poor Longevity-Frequesnt Drops
I am on my second CloudTC phone. I have used two mainstream VoIP providers. The phone is not ready for primetime. I work from home on lengthy cof. calls abroad when I am not flying. The phone consistently unregisters itself, restarts sporadically without warning, very low speaker volume, poor voice quality with Plantronic headsets and Cloud TC has only 1 service rep that is second to none. On a good note....very easy setup and configuration and a very nice Console interface. The CloudTC Glass also integrates excellent with MS Exchange. Overall I DO NOT recommend this phone

(Submitted on ) | by

TheLWord

Truly Magnificent
Who needs a computer when they have a CloudTC Glass 1000 at their desk? Okay, maybe it's not quite the PC killer but it's an awesome Android Tablet/Desk Phone Hybrid. My secretary took one look at this phone and said "Now that looks like it belongs on a desk in 2013". I'm a happy user albeit there is one downside, that the device seems awfully slow and choppy when changing between apps.

(Submitted on ) | by

Finkster

Excellent Phone and Customer Service
I love this SIP Android Phone. Cisco gets boring. This phone is easu to configure and well-supported. A simple interface for SIP setup and administration. Overall 5 stars. Ben Finkel, Hewlett Packard

(Submitted on ) | by

iscott3000

Beautiful display
This phone has a nice large and colorful display. It's an android smartphone tablet deskphone.
Setup is easy, call quality is great.

(Submitted on ) | by

Finkster

Excelletn Phone and Customer Service
This is the most awesome VoIP phone I have had to date. It is scalable and customizable and has a look for all areas of an office or home-office. The firmware is upgradeable and worth with the money. I have since bought two more. Also they are VERY EASY to provision.

(Submitted on ) | by

AndroidFan

Android on my desk!
I've been an Android user since the platform came out. Besides that, I've been a smartphone user for many years. I stopped using my desk phone because it was easier to use my cell, it had all my contacts along with helpful apps. Now with my Glass Phone, I can save my smartphone battery because my contacts and apps are on my desk phone! I'm much more productive.

(Submitted on ) | by
Alternatives To This Product
Your Price:

$499.00




Add To Cart For A Better Price!