Panasonic KX-TPA50
The
Panasonic KX-TPA50
can be paired with the either the Panasonic KX-TGP500 or Panasonic KX-TGP550 to allow for up to 6 DECT handsets with each base unit.
Panasonic KX-TPA50 Product Overview
The
Panasonic KX-TPA50
responses to the needs of SIP IP-Centrix/Hosted PBX systems and Asterisk users. Conveniently designed so there is no need to set up a system telephone at every base. This system also enables you to use a range of convenient services provided by the carrier such as Call Forward, Voice Mail etc. Also, this system can be used as a wireless terminal.
Panasonic KX-TPA50 Features and Specs:
2.1" Large LCD with white back light on cordless handset
Bright message waiting indicator
Soft keys
100 phone book memory
10 Last dialed number
Local or network intercom
DID specific ring tones
10 days stand-by and 5 hours talk time

Check out these other VoIP phones by Panasonic:
We're sorry, there are no downloads available at this time.
Manufacturer

Panasonic

Model

KX-TPA50

Standby Time

No

Talk Time

No

Screen Display Type

Backlit

Indoor DECT Range

No

Outdoor DECT Range

No

Frequency Supported

1.9 Ghz DECT

Speakerphone

No

Call Notification Method

Ring, Vibrate, Silent

Voice Codec Support

G.711 u/a law, G.722, G.726, G.729

High Definition

No

Protocols Supported

SIP

SIP Accounts

No

Power

Charger Base Included

Battery Type

Lithium Ion

Headset Support

No

Memory Card Support

No

MWI Support

Yes

Expansion Handset Avalaible

No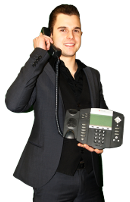 Brian Hyrek
Direct: 866-583-0815
Blog
Why Pay
$84.99

for the Panasonic KX-TPA50?
2.1" Large LCD with white backlight on cordless handset

100 entry phone book memory, 10 last dialed numbers and soft keys

10 days stand by and 5 hours of talk time
For advice, reviews and industry insight... be sure to follow us online.