Siemens Gigaset A580 IP
The
Siemens Gigaset A580 IP
offers a whole package of Next Generation features, including free info services such as RSS feeds, weather forecasts, a bid-watcher for eBay and an online phonebook search all directly accessible from the handset. Whether you use the easy configuration of internet telephony with PC-off convenience or the hands-free mode to talk, you'll find the Gigaset A580 IP simply smart. And with its energy-saving ECO DECT technology, calling is better for the environment. If you are looking for a dual mode multi-line phone for internet calls with PC-off convenience, then the Gigaset A580 IP is the smart choice.
Siemens Gigaset A580 IP DECT Wireless IP Phone Overview
Dual-mode phone and multi-line calling
The Gigaset A580 IP lets you switch between internet and fixed-line phoning at the touch of a button – so you can easily choose the type of phoning that suits your needs. Up to 3 people can make calls at the same time – up to 2 VoIP calls and 1 fixed-line call. For VoIP calls or the configuration of your internet telephony you don't even have to switch your PC on. With up to 6 handsets you can even experience the convenience of multi-line calling. With your Gigaset A580 IP, you can also choose up to 6 SIP accounts from different providers.
Exceptional sound with High Definition Sound Performance
The Gigaset A580 IP features innovative HDSP™ technology, allowing you to enjoy internet calls in exceptional sound quality. No hissing, no distortion – nothing but excellent voice clarity and exceptional sound. Whether talking to friends or family, you can communicate comfortably and catch every detail. And when you call anyone else who has a phone that supports HDSP™ via your broadband connection, you hear every inflection in the other person's voice when they speak. This way you experience calls that sound more like face-to-face conversations. Even if you are completing other tasks, you can still experience the High Definition Sound Performance™ using the hands-free function of the Gigaset A580 IP.
Gigaset.net and info services
With the Gigaset A580 IP, you can start phoning your friends and family over the internet immediately via Gigaset.net. When you purchase the phone, you just have to sign in and join this exclusive Gigaset IP network community. That means you'll be able to make free VoIP calls to anyone else with a Gigaset IP phone – anywhere and anytime – and you won't even need an account with a VoIP provider.
Siemens Gigaset A580 Features & Functions:
PC-off convenience: VoIP calls and info services without a PC
Dual mode to switch from fixed line to internet calls
Multi-line for up to 6 handsets and 6 SIP accounts
Up to 3 calls in parallel (2 internet calls and 1 fixed-line call) with multiple handsets
Online net directory and Yellow Page Search
Illuminated B/W display (3 lines + 1 line for soft keys)
We're sorry, there are no downloads available at this time.
Manufacturer

Siemens

Model

A580 IP

Standby Time

N/A

Talk Time

N/A

Screen Display Type

N/A

Indoor DECT Range

100ft - 200ft

Outdoor DECT Range

800ft +

Frequency Supported

1.9 Ghz DECT, 1.8 Ghz DECT, GAP

Speakerphone

N/A

Call Notification Method

N/A

Voice Codec Support

N/A

High Definition

N/A

Protocols Supported

N/A

SIP Accounts

N/A

Power

N/A

Battery Type

Ni MH AAA

Headset Support

No

Memory Card Support

No

MWI Support

Yes

Expansion Handset Avalaible

N/A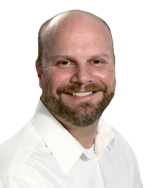 Don Stefanie
Direct: 716-213-6906
Blog
Why Pay
$89.99

for the Siemens Gigaset A580 IP?
Multiline flexibility: register up to 6 handsets and 6 SIP accounts from multiple providers

VoIP and fixed line calls – up to 3 in parallel

Exceptional sound with High Definition Sound Performance
For advice, reviews and industry insight... be sure to follow us online.
Questions on Siemens Gigaset A580 IP
Q: Hi! Please explain me - can I use this phone ONLY as a Voip phone? I have an Internet connection but I DON'T have a fixed-line connection. Will it work only through Internet using my SIP number?
Thanks!!
A: The A580IP can be used with either SIP or a traditional analog connection.
Q: I have a four year old phone with VoIP calls only. Recently in evening time I cannot hear parts of incoming conversation while they can hear me. This can occur for 3 to 10 seconds and numerous times during a twenty minute call. A suggestion was to restart the phone. Are there settings on phone I can check as currently very unsatisfactory
A: I'm sure there are some settings you can check on the phone, but since every phone is different, I am unable to tell you exactly where. This may not be a "phone issue" though. It could be an issue with other equipment or an internet issue if you are using a hosted service. Maybe the phone needs to have the firmware updated, or even replaced.
Here is a link to the manual for that phone:

http://www.gigaset.com/fileadmin/legacy-assets/A31008-M2013-R201-6-PG19_01-03-2010_en_International.pdf
Customer Reviews
pimzand

Great
I bought this phone for € 40 at a Belgian supermarket, and I love it. I use the landline connection for connecting to may Ziggo cable modem, and the IP phone connection to my company's asterisk server. Sofar, everyhing works flawlessly.

(Submitted on ) | by

Bob

Poor choice
I goth this phone based on good reviews and have only had problems. The menu structure is definitely not logical leading to family members always asking me how to make / get a call.

To have two people on the same call, you have to put the call on hold, intercom the other handset then hit conference -- OK for an office, not for a phone.

Finally several handsets constantly lose connection with the base and several sound tinny

I definitely would not recommend this phone.

(Submitted on ) | by

alec

awesome
I paid much more than that for mine, but I love it, it's an amazing piece of hardware, my only real problem with it is the news feed down the bottom of the screen saver, always messes up and bugs me.

(Submitted on ) | by

BaNe™ Machine

Not having Skype is NOT a Fatal Flaw...
Someone else posted a comment that this phone does not support Skype, and it is a fatal flaw... LOL! Of course it doesn't it's an IP Phone. Skype is garbage, and they are the "odd man out", not the other way around. SIP is the protocol of serious carrier class VoIP services.

This phone is great! Nothing flawed, just this is not a Skype phone. Thank God!

(Submitted on ) | by

Chris

Great phone with a fatal flaw
Great phone with good range however this phone will not work with Skype & doesn't have a headset jack or lighted keys. Web interface is slow, but functional. Check your VOIP provider to make sure their service will work with this IP phone before buying

(Submitted on ) | by

Chris

Great phone with a fatal flaw
Great phone with good range however this phone will not work with Skype & doesn't have a headset jack or lighted keys. Web interface is slow, but functional. Check your VOIP provider to make sure their service will work with this IP phone before buying

(Submitted on ) | by

Mike

Great phone!
PROS:
Good sleek design, pretty durable. Setup to my sip server was a breeze. Since I connected it to my server, I could not use the handset's built-in wizard setup. Web interface for configuration is clean and straightforward with advanced options if needed. Failover to PSTN is virtually transparent, although it is not enabled at initial setup. Range is excellent. I was able to make phone calls from 1.5 blocks away from my house with good quality.

CONS:
Location of the Ethernet jack on the base station is poorly engineered. The jack is on the side while the RJ-11 jack is on the back. The blue activity light on the base station oscillates too much and feel that I may have a seizure if I look at it too long.

(Submitted on ) | by