Analog VoIP Gateways
Connect your legacy telephones, fax machine to your VoIP Phone System or connect your VoIP Phone System to the PSTN with an Analog VoIP Gateway.

Choose from over 45 different Analog VoIP Gateway solutions at VoIP Supply. All of our VoIP Gateways carry a standard manufacturers warranty, are supported by our in-house team of VoIP Gateway experts and are compliant with most VoIP protocols and codecs.

Get an Analog VoIP Gateway today and SAVE big.
Buying Advice
Shop by Manufacturer
Customer Benefits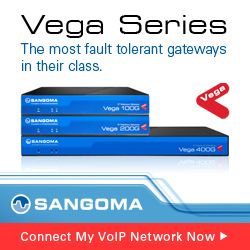 Linksys SPA8000-G1 is an 8 FXS Port Analog Telephone Adapter Gateway.

The Cisco SPA8800 IP Telephony Gateway adapts to the needs of businesses that maintain their own on-premise IP private branch exchange (PBX) or that want to add voice over IP (VoIP) to their legacy time-division multiplexing (TDM) PBX or key system.
The Cisco SPA8800 is an affordable IP telephony gateway featuring 4 FXS and 4 FXO ports that is ideal for small business environments that have VoIP service and also require a connection to the public switched telephone network (PSTN). It can be used with existing analog telephones and teleconferencing equipment, enabling small business customers to protect and extend their investments.