Xorcom LC0016 TwinStar Hot Failover Solution
The
Xorcom TwinStar™ LC0016
is a high availability software solution that provides automatic detection of server failure and immediate switching of all telephony functions, including telephony interfaces, to a back-up server. It is compatible with any Asterisk-based PBX system that supports a USB 2 connection (such as: Xorcom XR2000 and XR3000). This quick and automatic failover process keeps downtime to an absolute minimum.
Xorcom LC0016 Product Overview
The TwinStar solution is comprised of two Asterisk servers with identical configurations, and Xorcom Astribank channel banks with dual USB ports. It features:
Full dual-server redundancy for complete Asterisk PBX systems, including telephony interfaces
Automatic detection of server failure and switching to backup server, within seconds
Firmware-based switching mechanism that is not network-dependent
We're sorry, there are no downloads available at this time.
Manufacturer

Xorcom

Model

LC0016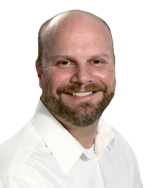 Don Stefanie
Direct: 716-213-6906
Blog
For advice, reviews and industry insight... be sure to follow us online.