Product was successfully added to your shopping cart.
Product was successfully added to your shopping cart.
About Poly Video Conferencing Soultions
VoIP Supply is an Authorized Poly Partner
If you are looking for an all-in-one video conferencing solution, Poly is a no-brainer! From web cameras, video bars to wireless presentation systems, Poly has the device you need to deliver an excellent meeting experience.
Check out Poly's latest video conferencing devices:
Why choose Poly's video conferencing solutions?
Easy and quick to set up
All-in-one solutions
1080p resolution and 4K quality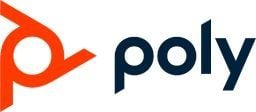 SKU: 02-132412

Take your meetings to the next level with the Poly Focus Room Kit, which combines a Poly P15 video bar with a Poly GC8 touch controller for an exceptional audio and video experience during your conference room meeting.

COMING SOON! Please call 1-800-398-8647 or chat for pricing and availability.

SKU: 02-132413

The Poly Large Room Kit, TAA version, E70, GSA G7230-87720-001, which combines a TAA compliant Poly E70 camera with a TAA compliant Poly GC8 touch controller, offers a technically advanced video conferencing solution that provides ultra-sharp 4K video with superior audio for the best Large Room meeting experience available.

COMING SOON! Please call 1-800-398-8647 or chat for pricing and availability.

SKU: 02-130623

The Poly Studio P5 with Voyager 4220 UC Headset is a thoughtfully combined kit that is designed to provide a professional video conferencing experience for personal collaboration meetings.

SKU: 02-130621

The Poly Studio P5 and Blackwire 3210 Kit is a professional bundle that includes a webcam and a single-ear headset that are designed to offer quality video and audio capabilities so that you can participate successfully in any meeting from the comfort of your home.

SKU: 02-130472

The Poly Studio P15 is a Personal Video Bar like none before. Featuring built-in audio, excellent video quality, and automatic framing, the P15 is sure to impress.

SKU: 02-130471

The Poly Studio P5 Web Camera is a USB small in size yet powerful device that features 1080P technology with low-light compensation.

SKU: 02-129630

The Poly Trio C60 IP conference phone for Microsoft Teams and Skype for Business helps to turn any room into a collaboration space, from small to large spaces. It features built-in Wi-Fi, Bluetooth and DECT (for future use). Power supply is not included.

SKU: 02-126981

The G7500 is a wireless presentation system and video codec in one solution. The G7500 allows anyone in the meeting to collaborate and share ideas clearly in ultra HD 4K. Share content, annotate and capture content for later use with the G7500 presentation system. The G7500 is a standalone device that has features of the Polycom Pano combined with the latest in video collaboration and it supports touch screen.

SKU: 02-126443

The Polycom Studio is the solution for any huddle room or small conference room that demands business-class performance with a simple USB plug and play video bar. The Polycom Studio works with nearly any video platform and is an affordable video conferencing solution for any budget.