5 VoIP Hardware Tips You Need To Check Out!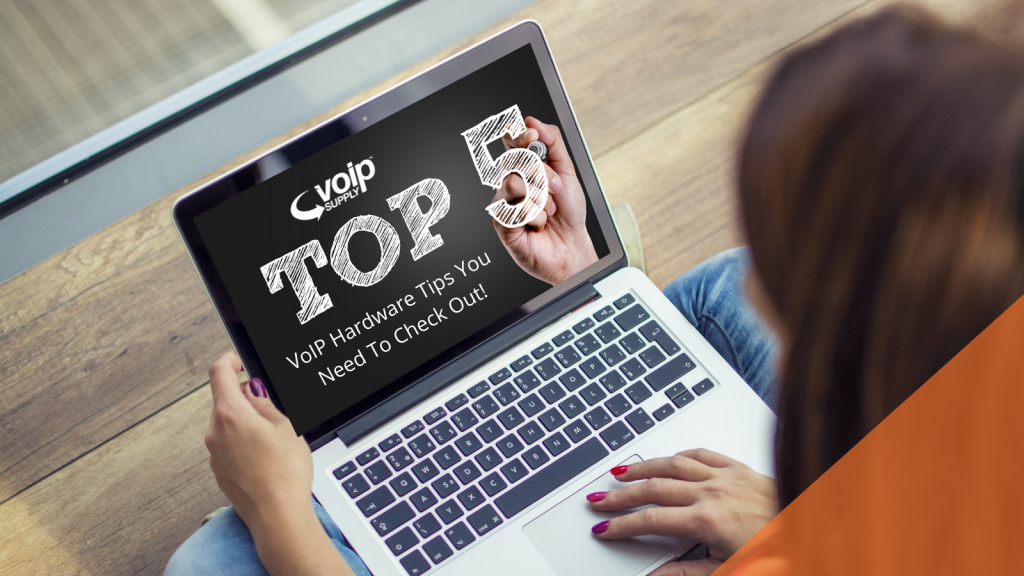 There are so many cool features on so many of the VoIP hardware products we offer, it's difficult to remember them all! So we wanted to highlight features from some of the more popular items from our massive catalog!!
Fanvil X5U IP Phone – In this post we walk you through how to put a Fanvil X5U IP Phone on hold. It's a simple process but very handy if you need it!
Powering on an Advanced Network Device – What's cool about this post and feature is that it's pretty universal across all of their products, making them very user friendly and easy to manage for an IT professional.
Blacklist a Number on a Yealink T54W – Again, a very handy feature if you need it and the instructions are fairly universal across most of the Yealink phones.
Managing Conference Calls on a VVX 250 – If you are in charge of running meetings and calls you will want to be a pro at managing conference calls. This specifically focuses on the Poly VVX 250 but again the steps are pretty similar with most of their phones, so check it out!
Locating the IP Address on Snom's M65 & M85 DECT Phones – If you haven't explored and checked out Snom's M65 and M85 DECT phones, I highly recommend that you do!. This simple post will walk you through how to locate the IP Address on these models.
Do you have a favorite feature you can't live without? Leave a comment below and who knows? Maybe it will end up in a future post!