Can I Upgrade Yealink's Open SIP Phone to Microsoft Teams?
Our tech support team at VoIP Supply offers great pre- and post-sales support plus provisioning, consultations, configuration, and installation help. We get a lot of VoIP hardware and software questions and would like to share the solutions with everyone. 
In previous Mom's calling Q&A series, we have discussed: Can Yealink's SFB Phones Work with Mac OS? Today, we have more new real questions and answers from VoIP users just like you.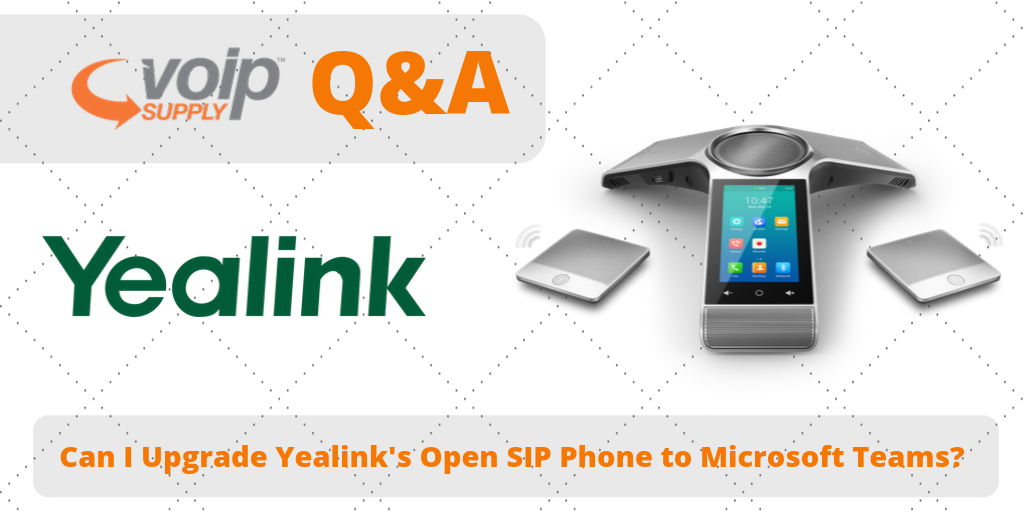 Can I Upgrade Yealink's Open SIP Phone to Microsoft Teams?
Q: Can I upgrade Yealink's Open SIP Phones to use with Microsoft Teams? What about getting back to Open SIP from the Teams?
A: By default, the phone has a built-in Teams feature license, which allows the user to use Yealink phones with Teams features directly. Any Open SIP/VCS build upgrades to Teams build will be required to apply and import the license. Any Teams will not be allowed to downgrade to the Open SIP/VCS from this release. If Teams are under temporary license (for demo testing purpose) and want to get back to Open SIP/VCS please contact Yealink support team for technical support for a unlock license.   
STAY TUNED
Come back for more VoIP questions and answers next time! If you have VoIP questions to ask us, please submit a technical support ticket or contact our VoIP experts today at (866) 582-8591