How is BYOD VoIP Service Used?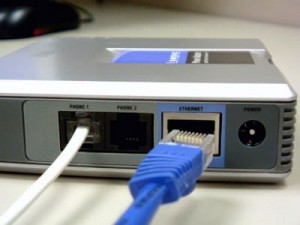 In Bring Your Own Device (BYOD) VoIP service, you're allowed to use a previously existing SIP phone system as the hardware through which you run your new VoIP provider.
This process can save you a lot of time, a lot of hassle, and certainly a lot of money – which is what makes it attractive to both businesses and individuals alike.
But too many people stop at this definition and never act on it, acquiring their own BYOD VoIP service.
Why is that?
We simply believe that it's because too few people even know how to use BYOD. That's why we'll provide the solution for that problem in just a few quick steps.
Acquiring a VoIP Service
The first step to ensuring you can even Bring Your Own Device is to ensure that you have something to bring your device to. It's not a trivial matter. Signing up for a VoIP service can give your company a toll free number, phone forwarding, a menu of options, and unlimited minutes for just a little bit of money per month. Services like CallCentric and VoIP.com are eager to make you their customer for just that.
Signing up with one of these services often requires that you buy some of their SIP-enabled devices. But if you already have devices of your own, you're ready to move to the next step. (Keep in mind that in this step, you'll want to ensure you use a VoIP service that offers a BYOD service).
Bringing Your Own Device
Once you have both a VoIP provider willing to setup your BYOD device for usage and you're sure you have an SIP-enabled device capable of handling the work, you'll be able to actually "Bring Your Own Device" and get started very quickly. This is a handy way to start out with your VoIP service as you can start making calls in a matter of minutes and not wait 5-7 business days for your new hardware to arrive in the mail.
Of course, a number of devices can qualify for these offerings, so it will be important that you know both which devices are accepted and which ones you have on your hands. It also helps to be aware of softphones, which can help you use a VoIP service while you're waiting for a hardware device to be either set up or mailed to you.
Once you've completed this process, you can make phone calls just as you would at any other time – except you'll be paying a lot less for them.
Related Articles