New! Sangoma Switchvox 7.6.1 is Now Available!
Sangoma announced that the newest version of Switchvox 7.6.1 is released for all active subscribers starting from November 4th, 2020! Request access and begin using Switchvox 7.6.1 is highly encouraged.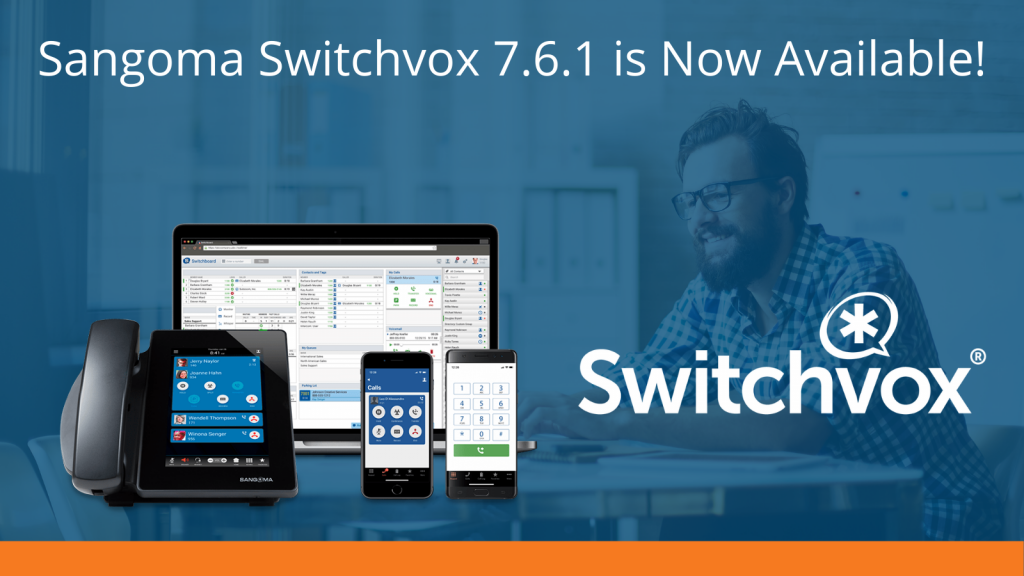 What's New with Switchvox 7.6.1?
SIPStation Wholesale SIP Trunking Integration: Support for SIPStation Wholesale SIP Trunking with an easy-to-use tool and process for attaching an SMS DID to an extension.
SMS: Expanded support for SMS carrier options for SIP Trunking wholesalers and Switchvox end users.
Chat: Switchboard Chat Widget is no longer available. Download and use the Desktop Softphone and transition your team to using the app. See Switchvox Chat Transitions to the Desktop Softphone.
More Issues Fixed: Permanent fix for the self-signed root certificate issue. See More updates here: Updating to Switchvox 7.6.1.
Learn more about Switchvox on our website or simply call one of our VoIP experts at 1-800-398-8647!