How to Avoid Poor Voice & Video Quality on Microsoft Teams
Are you using Microsoft Teams and your calls keep dropping or being cut out? Or maybe you are tired of hearing the robot-like, delayed voice sounds? Don't get discouraged! Here are a few things you can do to avoid the frustration: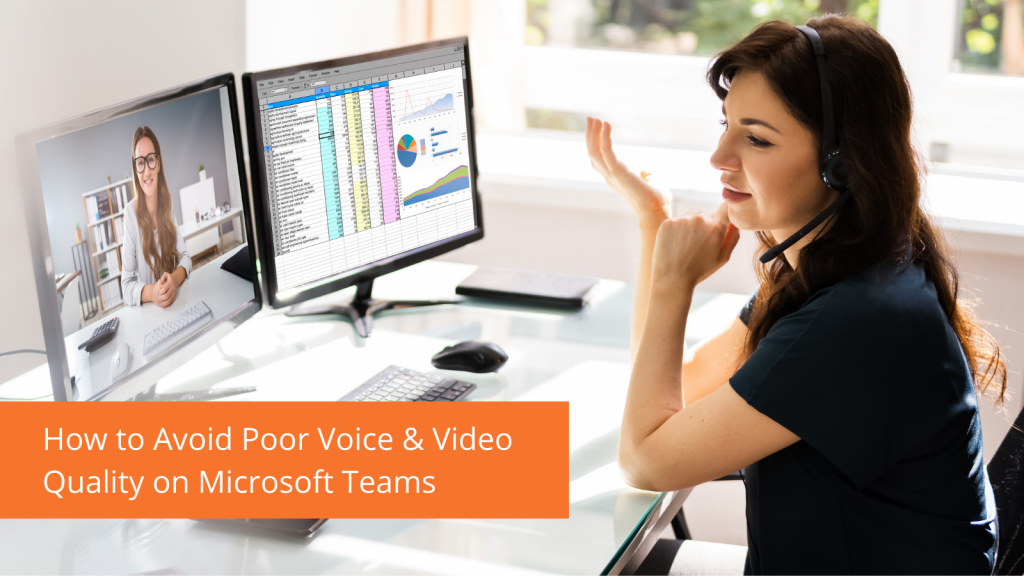 #1 Use Dedicated IP Phones and Devices
Using dedicated Microsoft Teams phones, headsets, web cameras and other devices can help you ensure a smoother calling experience. These devices are optimized for Microsoft Teams and some of them even come with a dedicated Teams button for ease of use. Here are a few example products:
See more Microsoft Teams devices here.
See a Teams Phone comparison chart in this blog post to learn more!
#2 Implement Quality of Service (QoS)
Make sure your call traffic is prioritized across the managed networks by deploying Quality of Service (QoS). Without QoS, your call can end up being the lowest priority, which means the poorest call quality.
#3 Check Your Computer Space & Speed
Is your device running at maximum capacity? Check your device to make sure you have enough memory and maybe free more space to improve your Teams performance.
#4 Optimize Your WiFi Networks
Did you know your WiFi networks aren't necessarily configured to support real-time calls? If you are using WiFi, it's important to check your WiFi networks and make sure they are optimized to support Microsoft Teams for a high-quality experience. Here are some factors to consider:
Plan and optimize the WiFi bands and access point placement.
For dual-band WiFi networks, consider implementing band steering.
Ensure that access points that are next to each other are on channels that don't overlap.
Check Microsoft's webpage for a list of network optimization options you can try!