How to Pair Multiple Grandstream GWN Access Points Under One Controller
Going wireless with Grandstream is easier than ever! Grandstream's GWN Access Points (APs) are designed for small-to-mid-sized businesses and/or multiple floor offices. These access points provide dual-band network throughput and create a true wireless work environment.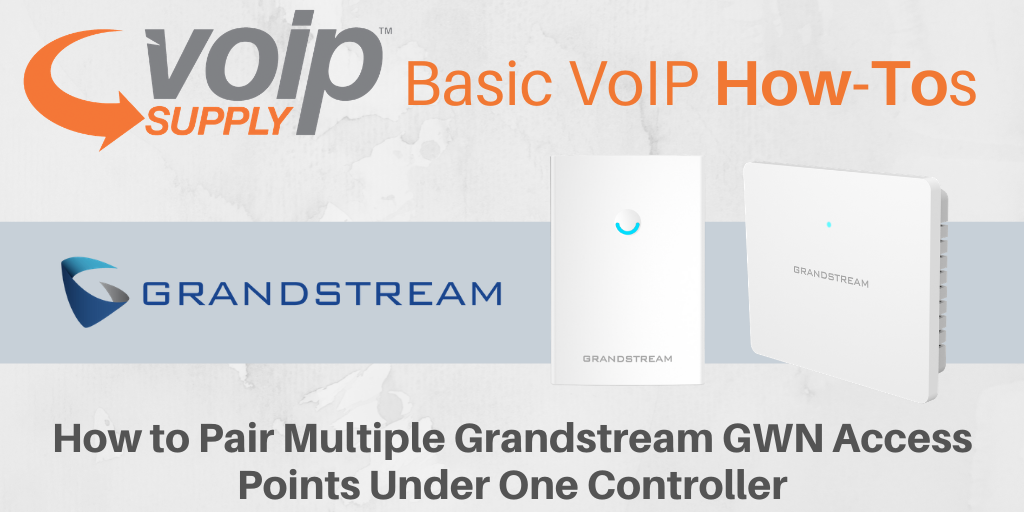 As your business expands, you might need to add more GWN access points to your network to provide a wider WiFi coverage range. Today, we are going to walk you through the steps of pairing and managing multiple GWN APs under one GWN AP controller. Let's get started!
How to Pair and Manage Multiple GWN APs Under One Controller
You can pair and manage up to 50 different GWN APs under one GWN AP controller. First of all, make sure the GWN access points you want to connect are not currently connected to another controller or acting as a controller before you start the pairing.
Once you are clear, follow these steps:
Power on your APs and connect them to the same network as the controller
Log in to your GWN AP controller web interface
Go to Access Points
The system will now automatically search the GWN APs available and display their basic information such as firmware, device type, Name, IP address, etc.
Click "Pair" next to the desired access point
That's it! Your GWN AP will now be paired and available to be added to a Network Group.
Have you successfully paired your GWN Access Points to your controller? Don't forget to check out Grandstream's newest GWN family members: the GWN7630LR Outdoor Access Points and the GWN7603 Access Points for small businesses!