New VoIP Phones June 2018: IP Video Phones, WiFi Phones, and more!
It's time to review what new VoIP Phones were released this June! This month we have a lot of exciting new devices from Grandstream and VTech. Let's see what unique new features each of them has to offer!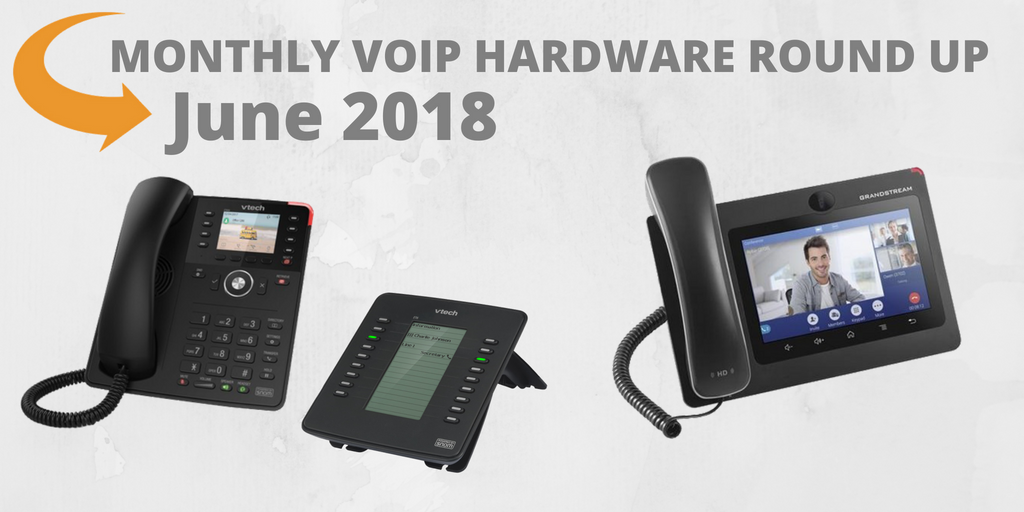 VTech ET600 Series
The VTech ET600 Series includes 2 IP Phones and 1 expansion module.
The VTech ET685 is an Asterisk-based high-definition (HD)12-line SIP color desk set with Bluetooth connectivity for headsets. USB connectivity supports up to three expansion modules. A three-year warranty makes the ET685 stand out from the crowd! This unit is available for purchase now!
Support for 12 SIP lines/accounts

Bluetooth connectivity for headset pairing

6 self-labeling programmable feature keys with multi-color LEDs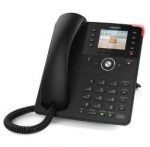 The ET635 ErisTerminal also supports 12 SIP lines but with 8 self-labeling keys and it comes with a 2.8'' color LCD display. The ET635 can be very handy for busy professionals as it supports up to three ET6 expansion modules!
We are currently accepting pre-orders. The ET635 is expected to begin shipping in mid-July.
2.8-inch 480 x 272 pixels (w x h) color LCD

8 self-labeling programmable feature keys with multi-color LEDs

4-way navigation pad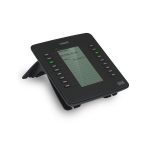 The ET6 Expansion Module is made to extend the number of programmable feature keys for your convenience. Simply plug the ET6 into a compatible ET600 series deskset with the supplied cable, you are able to enjoy up to 54 buttons (3 expansion modules) with programmable functions!
18 multi-color LED keys – Use 18 multi-color programmable feature keys to access multiple features, including BLF, park, pickup and speed dials

Large 4.3-inch graphic LCD – LCD display with a 160 x 384 resolution features easy-to-use self-labeling keys
Grandstream GXV3370 16-line IP Video Phone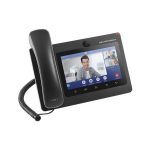 Grandstream's GXV3370 is a high-end video phone that makes it easy to seamlessly integrate video communication solutions. The GXV3370 has built-in WiFi and Bluetooth, a touchscreen 7″ display, and features Gigabit speeds.
This unit is scheduled to begin shipping in early July but we are accepting pre-orders!
16 lines with up to 16 SIP accounts

Runs on AndroidTM 7.0 operating system with flexible SDK support for custom apps

Integrated WiFi & Bluetooth
Grandstream WP800 Portable WiFi VoIP Phone
Grandstream's WiFi phone, the WP800, supports 2 SIP lines and features a built-in accelerometer, proximity sensor, panic button, and much more. Although it's still in the beta testing, it has already drawn a lot of attention as we have very few WiFi phone options so far in the industry! If you love wireless communications, definitely check out this new unit! Watch our video to learn more!
Unique Features:
Integrated dual-band 802.11 a/b/g/n Wi-Fi support

2 SIP accounts and 2 lines, and a 2.4" color LCD with real-time video streaming

Built-in accelerometer, proximity sensor, panic button, and push-to-talk features

Integrated Bluetooth