Like many companies, VoIP Supply has become increasingly aware of the benefits of using Twitter as a means to engage, communicate and assist with our customers and those utilizing VoIP technology. As with any new communications channels, there are hurdles and drawbacks to using it, however thanks to Twitters API, a variety of third party tools are springing up to help companies like VoIP Supply better utilize and manage the conversations taking place on Twitter.
This morning, I ran across a post by Lee Odden over at the Online Marketing Blog. He explains several tools that are helpful for expanding your Twitter usage. While I didn't explore all of the tools, I found my favorites to be Who Should I Follow and Summize.
Who Should I Follow allows you to enter your Twitter name and with a simple click a list of relevant Twitterers are revealed that may match with your interests and industry. Summize is a Twitter-type search engine which allows a user to type in any word or topic. The results include pieces of conversations relevant to your topic.
For example, I typed in 'VoIP.' Here are some of my results…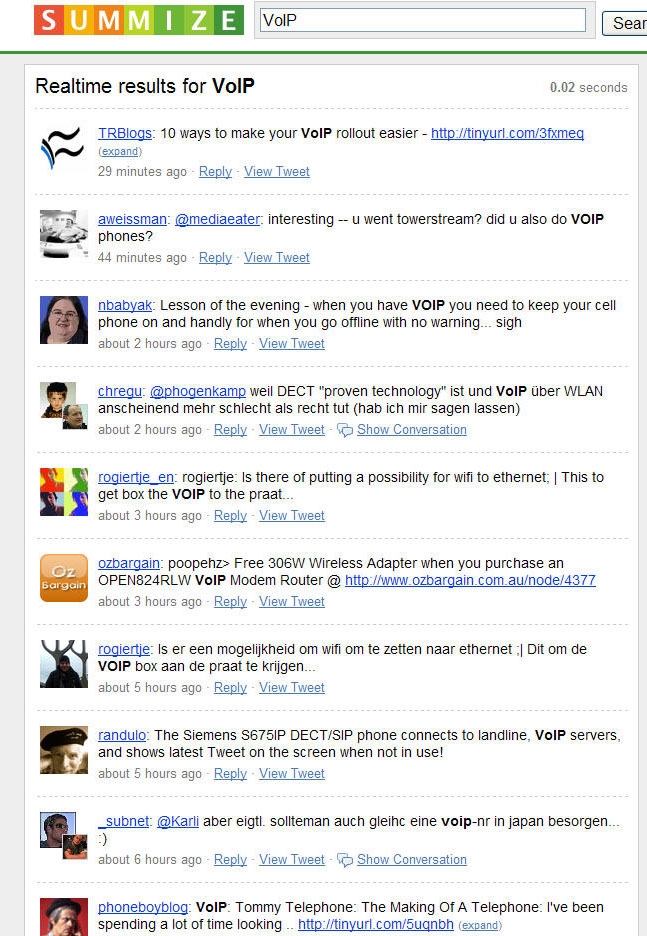 Thanks to Lee again for passing on this information. It's definitely going to help lots of businesses and further connect our industry.