Patton Releases New Products to Bridge Multiple Sites Together

Patton Electronics SmartNode 4170 Gateway & SmartNode 5570 ESBR
For over 30 years, Patton SmartNode™ has been known for its high quality VoIP products and outstanding customer support. From VoIP Gateways to Session Border Controllers, they offer comprehensive VoIP products, as well as FREE technical support and upgrades for both pre and post-sales.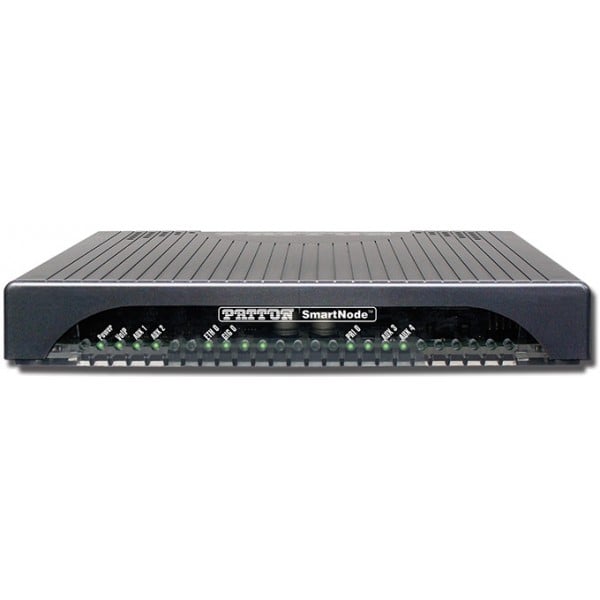 To better address a variety of applications, Patton has recently released two new models: SmartNode 4170 PRI VoIP Gateway and SmartNode 5570 Enterprise Session Border Router – targeting enterprise businesses that are searching for cost-effective VoIP solutions to bridge PBX systems on multiple sites, or even to connect to a public Internet telephony service.
Comparing the SN1470 and the SN5570
Patton has a wide range of VoIP gateways/ routers to meet customer's specific requirements. The SN4170 provides seamless network integration that matches up to ISDN standards for features and quality, and also offers an option for one T1/E1, and one Gigabit Ethernet port that can process up to 15 concurrent SIP calls.

Process up to 512 Simultaneous Calls
SN5770 can be used as an Enterprise Session Border Router or as a VoIP gateway/router that bridges IP-PBX products to their SIP Trunk service providers. It also comes with built-in security systems such as SIP TLS, SRTP, and also Stateful Firewall and Secure provisioning, which will ensure the protection of any LAN network. In addition to the two T1/E1 ports, the SN5570 can process up to 512 simultaneous SIP calls.
Ease of set up with an online wizard
Both models are equipped with full telephony features and VoIP protocol support, such as flexible call routing, hold, transfer, and also 3-way conferencing. Also, like other SmartNode products, these products provide a high-precision clock for delivering first-line IP telephony service in ISDN and DECT environments, an easy to use Web Wizard that enables convenient installation, and a customized web interface.
The table below gives you a side by side comparison of the two Patton units.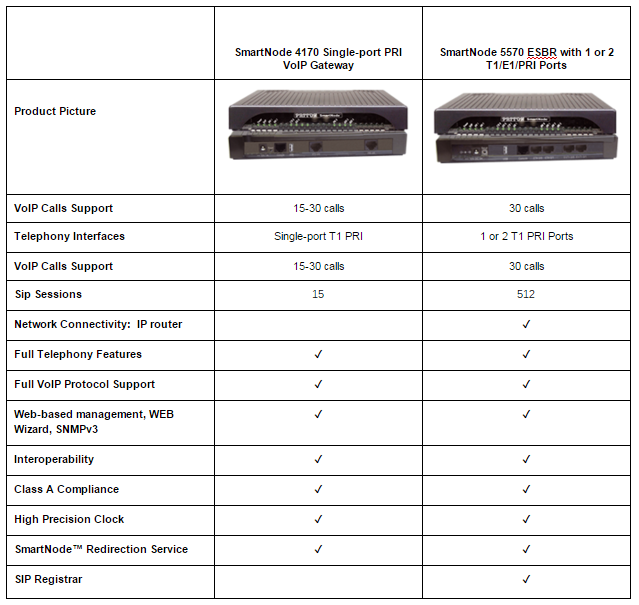 Contact Us Today
For more information or questions, please call our experts today at 1-800-398-VoIP. We are here to help you create the best VoIP solution for your business, and would love to hear from you! Please utilize the comment box below and drop us a note! We are excited to hear what YOU have to say about this product.