Plantronics Announced Acquisition of Polycom for $2 Billion!
March 28, 2018 – Plantronics, a learning electronics manufacturer for audio communications equipment, announced today that they have entered a definitive agreement to acquire Polycom, a multinational VoIP provider for video, voice, and content communication collaboration.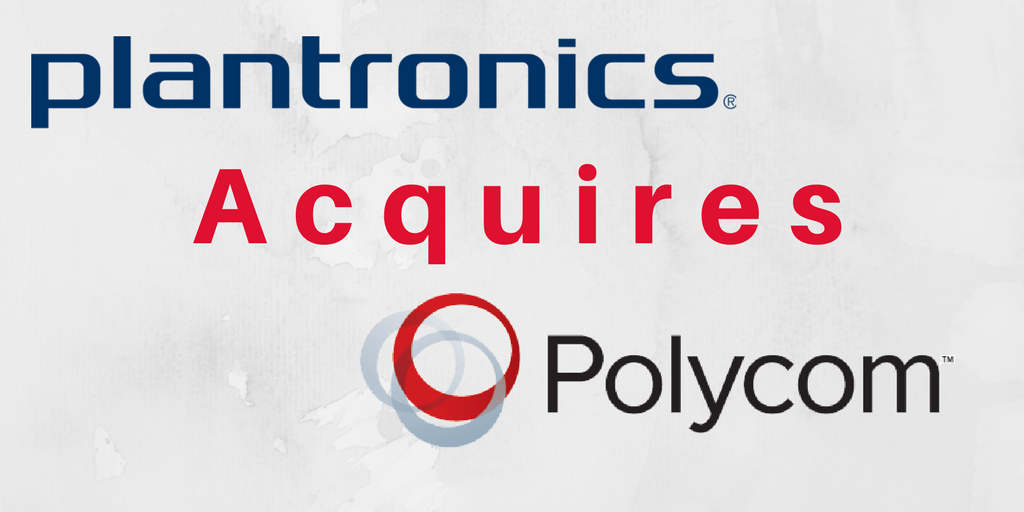 This acquisition is expected to close by the end of the third quarter of 2018 with a cash and stock transaction valued at $2 billion. This acquisition deal will allow Plantronics to become a big part of the communications and collaboration industry.
Significant benefits that will come out of this acquisition
Polycom's global leadership position in voice and video collaboration will accelerate Plantronics vision of delivering advanced communications experiences.

Plantronics will be able to expand its portfolio to provide more communication and collaboration products and services across the global ecosystem.

This acquisition will provide additional opportunities across the Unified Communications (UC) market and increase growth opportunities.

Polycom will significantly expand Plantronics offerings in management and analytics services.
This news definitely came as surprise this morning but Polycom and Plantronics are great partners of VoIP Supply and we are very excited to see what develops out of this acquisition." – Paula Griffo, President and CFO of VoIP Supply