Q&A: Are CyberData Devices Compatible with Microsoft Teams?
Are you using Microsoft Teams and are thinking about implementing CyberData devices to work with the platform? Can CyberData devices work on Microsoft Teams smoothly? Let's dive in more to find out: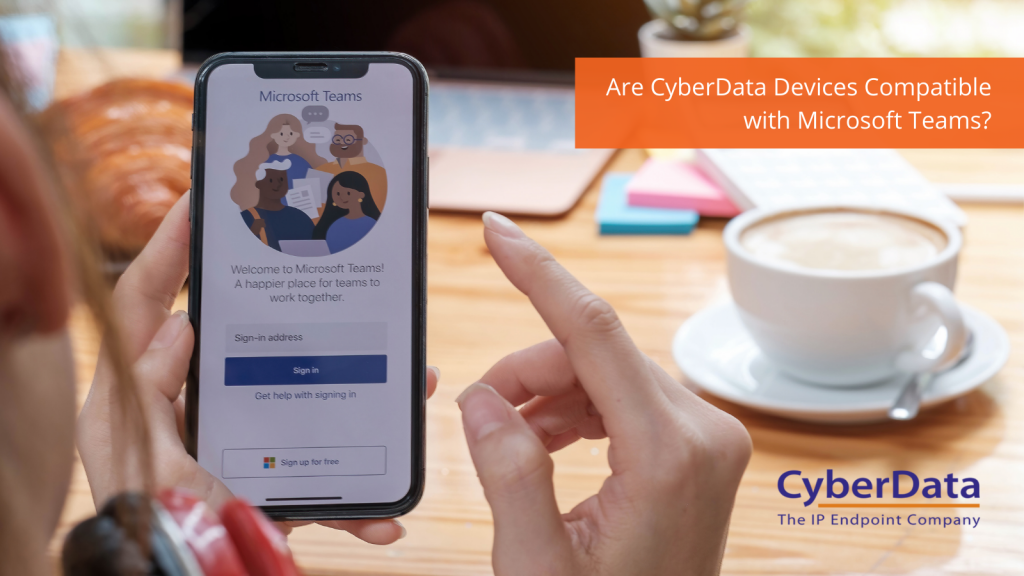 Q: Is CyberData Compatible with Microsoft Teams?
A: Unfortunately, CyberData devices are not directly compatible with Microsoft Teams. However, these two can work together as long as you have the required intermediary device to communicate in between.
Luckily, there are a wide variety of options available for the Microsoft Teams integration! You need the right hardware to operate in the Microsoft Teams environment and Ribbon Communications is one of the great options to facilitate this operation.
Ribbon offers a complete set of session border controllers (SBCs) to facilitate CyberData devices with Microsoft Teams. Look at this typical setup below:
Click here to learn more about using CyberData Devices on Microsoft Teams with Ribbon