Top 10 VoIP Products for 2012
10.  RCA VoIP Phones. Name brands you have come to know and trust in your home have begun to emerge in the VoIP market. RCA VoIP phones for instance, along with Panasonic and AT&T, have begun to offer SIP phones that bring the consumer-friendly look and feel to your office. The most popular model, the RCA IP150, runs on an Android O/S and brings the Smartphone user experience to your desk.
9. Cisco SPA112 and SPA122. So long PAP2T and SPA2102! The new Cisco ATA's are smaller, sexier, and more robust!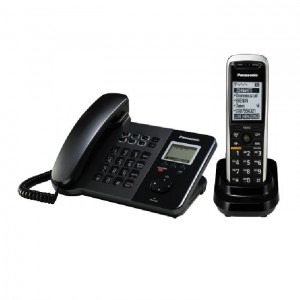 8. Panasonic KX-TGP550 and KX-TPA50. With the passing of the Aastra CT Phones, the demand for a corded IP deskphone and a cordless DECT satellite handset was more focused on the remaining options. These options include the Siemens Gigaset and the Panasonic IP DECT phones.  Demand for the Panasonic KX-TGP550 corded phone and KX-TPA50 DECT accessory handset soared for small business owners who are not desk bound.
7. Polycom VVX 500. Face it, multimedia is here to stay. The Polycom VVX500 with its smartphone-like icon interface appeals to a variety of business users who are looking for a similar phone experience regardless if they are mobile or deskbound. At $235 per phone, this is no longer a model just for executives. With the VVX 600 right behind it, this trend will continue in 2013!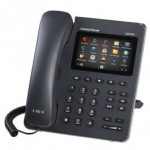 6. Grandstream GXP2200. As I just mentioned, Smartphones are the interface everyone is used to, and the name of the game is "similar user experience". The Grandstream GXP2200 is a 6 line multimedia IP phone which runs on the Android 2.3 Operating system. All the business features of a Grandstream phone plus the user defined features of the Android App Marketplace such as Google Voice, Facebook, and Twitter.
5. Patton Gateways. VoIP gateways have come far over the past 10 years. If you are looking to bridge your VoIP network with the PSTN, pretty much any gateway will work. What sets them apart now is customer service and support. Patton offers FREE pre and post sales support and their customer service is second to none. Other gateway manufacturers offer supplemental support packages that are sometimes as much or more than the cost of the gateway itself! For a lower TCO, businesses are turning to Patton gateways more and more.
4. Cisco C20 Telepresence System. Video communications are not going anywhere, in fact in 2013 one of the top trends is less business travel and more meetings supplemented by video conferencing.  The Cisco Quickset C20 is just that. Set it up in any room where you desire telepresence. Use it with any LCD or plasma display.  Within minutes you will be using video conferencing in point to point situations with any standards based video conferencing endpoint.  Add the ease of installation and the FREE 32in LED that VoIP Supply is giving away with each purchase and it's no wonder that this hot seller picked up huge momentum in the 2nd half of 2012.
3. Logitech BCC950. Another big hitter from the video conferencing world! Whereas the Cisco C20 is a standards based room telepresence system, the Logitech BCC950 is more of a desktop solution for a single user or small workgroups that can be used with popular consumer-based video platforms such as Skype or Google Hangouts. For a small business video strategy, the Logitech BCC950 can also be used with hosted video conferencing such as Cisco WebEx Telepresence or Lifesize Connections.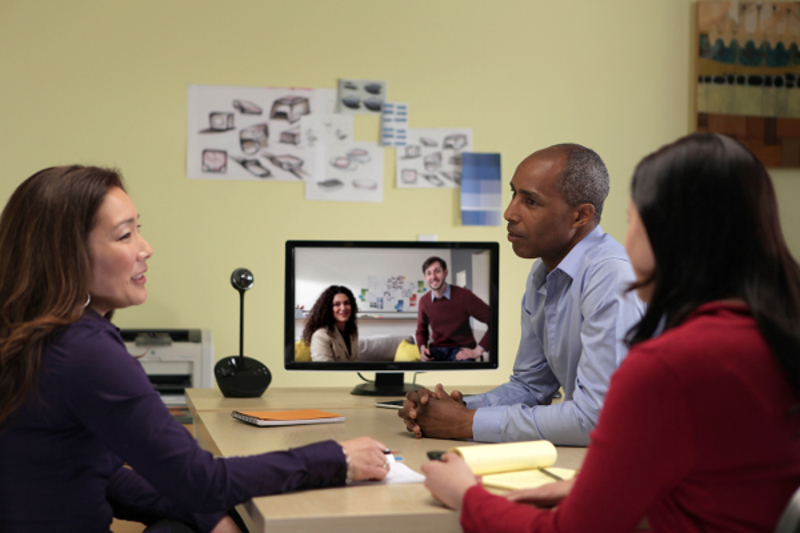 2. Digium Phones. The lure of many proprietary PBX systems such as Avaya and Mitel is that they are end to end
solutions that are easy to put together and simply work. Now Digium has the same offering for Asterisk or Switchvox users.  Imagine a phone made specifically to take advantage of the features available with Asterisk? Or an IP phone that is self provisioning when connected to a Switchvox UC system?  The Digium IP phone lineup including the D70, D50, and D40 offers just that. Digium experienced supply issues the first half of 2012 but come September supply was plentiful and these phones quickly became a top seller!
1. Elastix PBX Appliance. With the programming of Trixbox CE halted, Elastix has become the favorite free distribution of Asterisk. The hardest part of using free distributions is getting a hardware platform that it works seamlessly on. VoIP Supply has introduced to North America the Elastix mini and ELX-025 1U appliances that come preloaded with Elastix software and work right out of the box. The Elastix MiniUCS appliance is a great system for small businesses not only because of the rich UC feature set, but because of the low initial cost of under $600.  Elastix trumps other proprietary versions of Asterisk because it requires no maintenance or per user licensing fees. If you do want to customize your Elastix software and are not a pro, extended Elastix support packages are available.