VoIP Service Features: Web Collaboration Tools and Advanced Analytics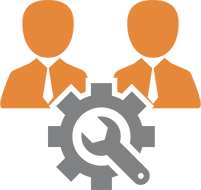 Everyday we are looking for ways to work more efficiently and grow our businesses. With the multitude of web collaboration tools and analytics offered from VoIP service providers you're able to gain this with your communication system.
Be in the room without being in the room!
Communication within business is crucial to the longevity of the company. One tool that sticks out is video conferencing. There are VoIP phones out there that support video right from your desktop. When you're able to see co-workers and customers it increases the relationship between them and in turn building trust.
Seamless transfer between devices
Most VoIP service offerings allow you to download a softphone app to your phone and make calls via your mobile device. These apps are normally included and free with your VoIP system.
Instead of waiting to take a call when you get to the office, you now have different options. While driving in to work you need to take a call via your mobile device. When you arrive in to your office you can seamlessly transfer this call over to your deskphone without the person on the other end knowing. Most of the VoIP phones offer Bluetooth capability allowing you to use the same headset with your cell phone and deskphone.
Analytics at your fingertips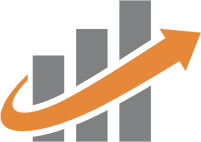 The path to success can't be measured by just one thing you need to do everyday. With analytics you're able to measure all types of activities and have them instantly available to you.
With real time analytics you can see what patterns are occurring day to day and make adjustments where necessary.
Competition amongst team members
A healthy competition between co-workers and team members can generate profits for the company. With analytics you're able to track each employees activity and have it be updated in real time. This will allow everyone to see who is winning or losing and begin to generate more activity throughout the day.
Employees who are more engaged each and every day show higher profitability and a lower turnover rate.
If you're interested in implementing these communication features to your business phone system please contact our Solution Specialists at 1-800-398-8647 or [email protected]