VoIP Supply Named Eastern Region Direct Partner Of The Year At NextCon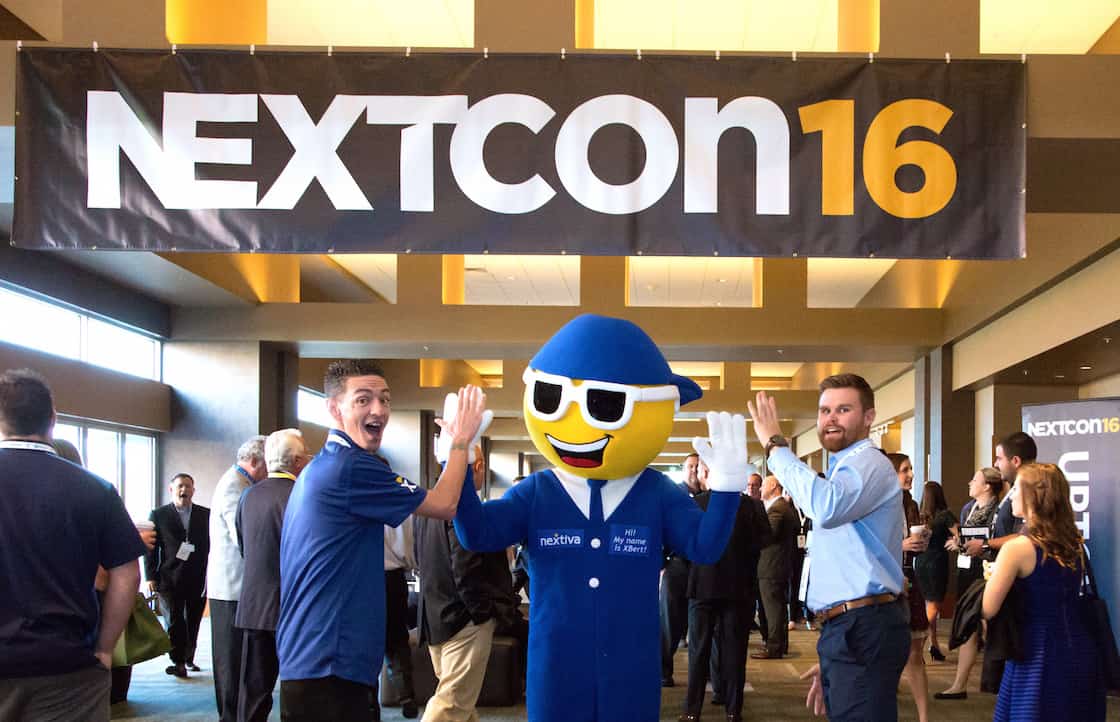 NextCon–Nextiva (www.nextiva.com), an industry-leading cloud communications company, awarded VoIP Supply North America's leading Voice over Internet Protocol solutions provider, as their Eastern Region Direct Partner of the Year at NextCon16.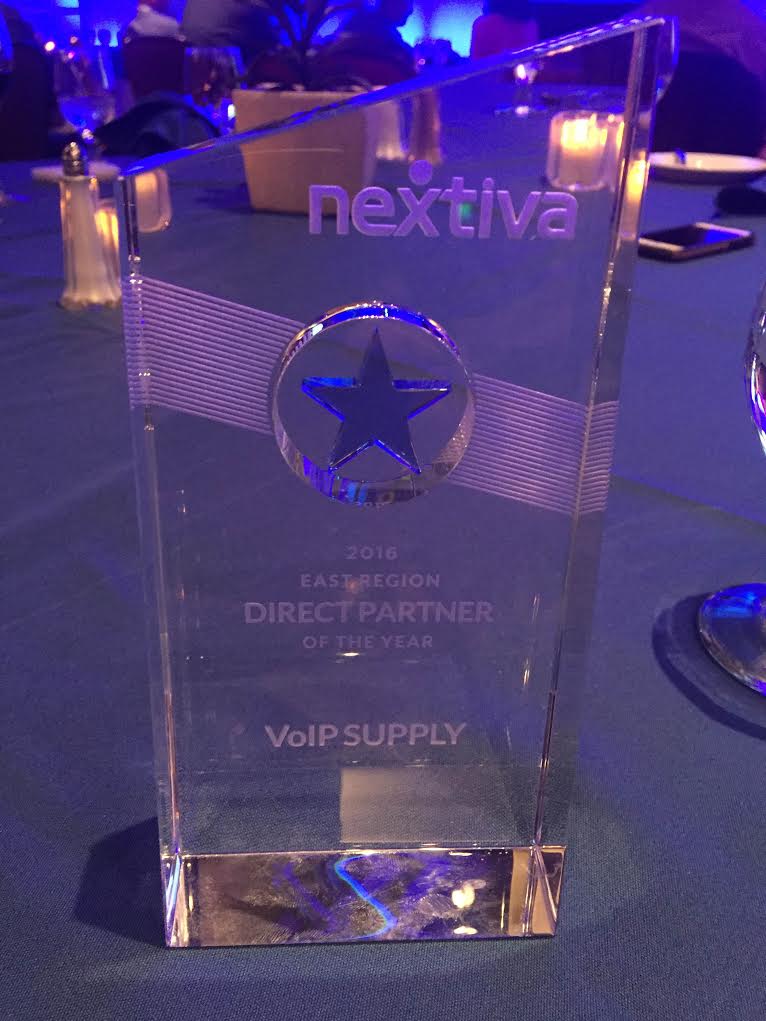 VoIP Supply and Nextiva have created a strong partnership which is grounded in helping businesses succeed. Nextiva's commitment to businesses was showcased at NextCon. The breakthrough business conference drew over 1,500 attendees who were inspired by 50 speakers including Apple co-founder Steve Wozniak, former chief evangelist of Apple Guy Kawasaki and other high octane tech superstars at 40 sessions which focused on multiple tracks ranging from entrepreneurship, business development, sales, marketing, IT, customer service and more.
"Our mission at VoIP Supply is to build a great company, with great people, who do great things. We endeavor to provide the utmost care for our customers and community placing them at the forefront of all that we do. We are proud to partner with a company like Nextiva who has a similar mission. We are tremendously honored for this recognition from a company that we admire and collaborate with to help businesses succeed." said Benjamin P. Sayers.
Tomas Gorny, Nextiva's CEO said, "Our company DNA is not just about selling products," adding. "It is about helping businesses get better."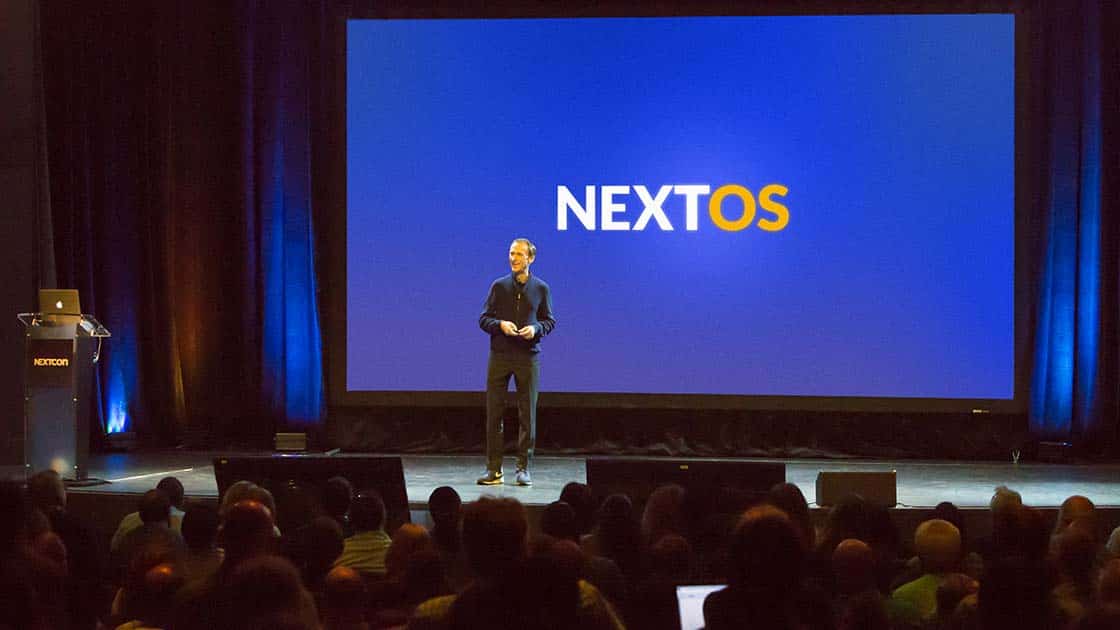 VoIP Supply is a company whose goals are centered around what's best for the customer a sentiment that was echoed by Carl Katz, director of eastern U.S. channel sales at Nextiva who shared at NextCon that the company's business model isn't focused on simply selling a commoditized phone service instead he underscored Nextiva's commitment to helping deliver what companies need to grow their business saying that Nextiva is focused on "solution selling".
VoIP Supply which became Western New York's first certified B Corporation driven by their commitment to improve the communities that they serve joined in with Nextiva's social media campaign, #NextCon16. Nextiva has connected NextCon with their philanthropic and community outreach program Nextiva Cares and has made NextCon a non-profit event. Throughout #NextCon16 attendees were encouraged to share their experience on social media using #NextCon16. Nextiva Cares pledged five dollars to local non-profits for every social media post that included the hashtag on Twitter, Instagram, and Facebook. This led to over 4,100 social posts in just three days. As a result, Nextiva Cares donated $20,500 to twelve local non-profit organizations.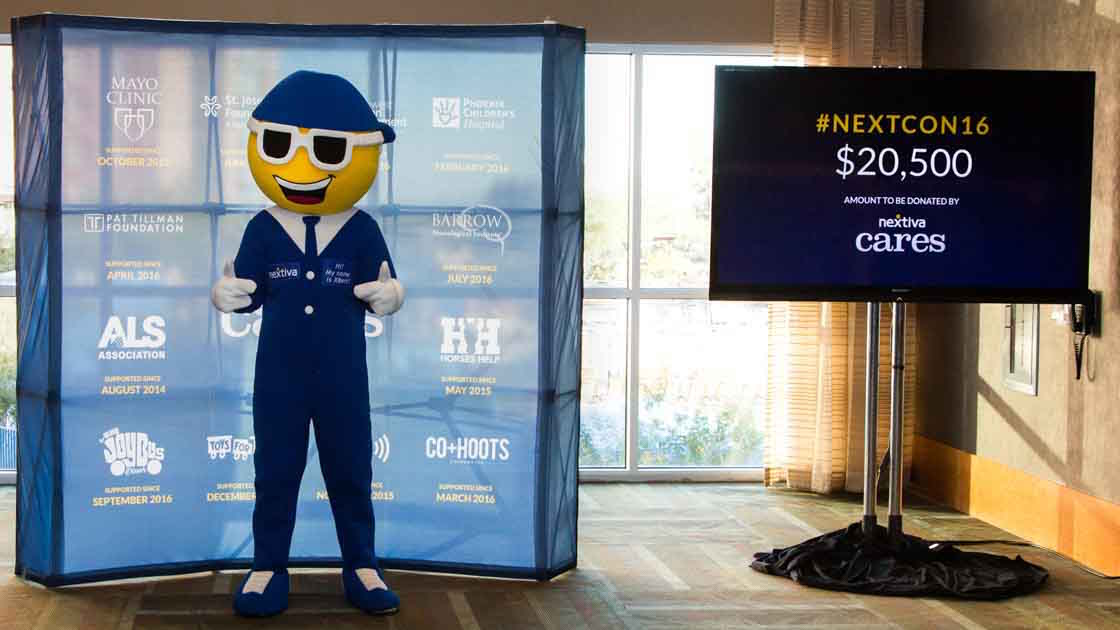 Highlights from NextCon16!
ABOUT NEXTIVA Nextiva provides cloud-based communications and collaboration solutions designed to simplify the way businesses communicate. Founded in 2006 on the principle of Amazing Service®, Nextiva serves more than 100,000 businesses in the United States from its headquarters in Scottsdale, Arizona. Learn more at www.nextiva.com.
About VoIP Supply
VoIP Supply, LLC (www.voipsupply.com) is North America's leading VoIP solutions provider. Since 2002, VoIP Supply has delivered valuable solutions for some 125,000 customers worldwide. With passionate employees, 6,500 products, 20,000 square feet of office space and an unlimited number of VoIP solutions to meet your needs, whether you are a consumer, business, service provider or reseller, VoIP Supply has everything you need for VoIP. For sales and media inquiries contact [email protected].
To learn more, call (800) 398-8647, or visit voipsupply.com and follow VoIP Supply on social media: Facebook (VoIPSupply), Twitter (VoIPSupply) and LinkedIn (VoIPSupply)