WFH Checklist: Is Your Business set up for Your Employees to Work from Home?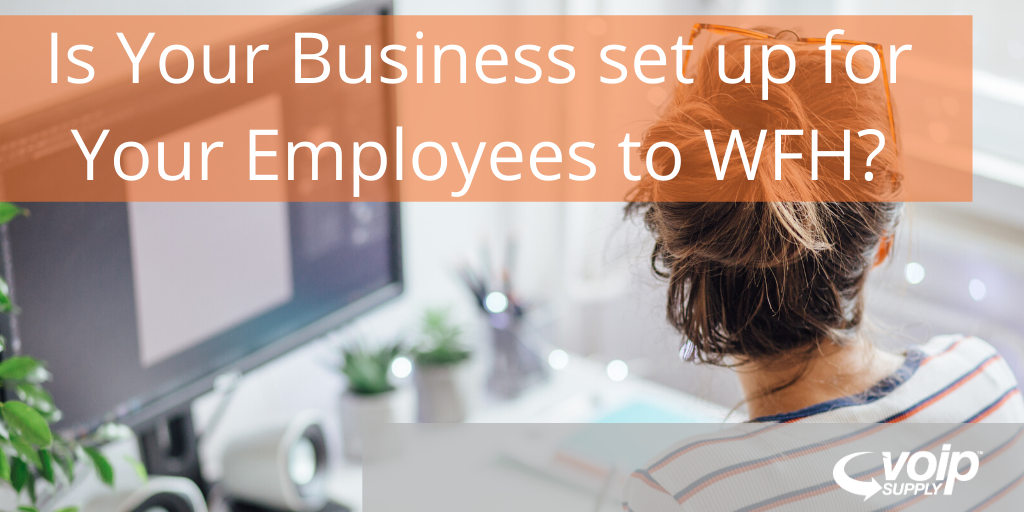 Many businesses are set up for employees to work from home, is yours ready? Our team put together a simple checklist in this post to help you get prepared for working from home or anywhere you need to be! Let's check out what you will need:
#1 Mobile App/ Softphone
When you are out of your office, your mobile phone plays an important role. Almost all VoIP service providers now provide their own mobile app for Android and iOS users. Check with your service provider to make sure you have your cell phone set up for VoIP calls so you can stay connected wherever you go!
Some popular softphone options:
#2 Video Conferencing Solution

What about hosting a meeting remotely? A video conferencing solution is all you need! To help you choose the best video conferencing solution, let's break down your options into three room sizes:
You may also want to check out Lifesize's bundle solutions. Lifesize provides tailored solutions based on how many participants you will have and their systems are very easy to install and get started. Try Lifesize Go, a free video conferencing platform on the go, today!
Check out their video conferencing options here!
#3 Speakerphone & Camera
For executive-level professionals, you may want a personal camera and/or a reliable speakerphone in your home office so that your team can see and hear you clearly. Logitech has some affordable portable HD cameras available such as the BCC950 and the C920 camera. See more popular options below:
#4 Noise-Cancelling VoIP Headset
Let's be honest, how do you stay focused when your dog is barking and your kids are crying in the same space? A great quality VoIP headset with advanced noise cancelling features will come to rescue!
Monaural, binaural, wired, wireless,….choose what works best for you! Here are some popular VoIP headsets with strong noise cancelling features:
#5 VoIP Phone & VoIP Service Features
Remote collaboration can be quite different from face-to-face interaction. Don't forget to take advantage of the VoIP features that will enhance your team efficiency:
There you have it!
If you are not planning on getting new equipment for your employees to work from home, be sure to have enough power supplies for them to take their phone and headset home!
Are you all set for working from home? I am!
Call one of our VoIP consultants at 1-800-398-8647 to learn more about VoIP equipment for remote working!