Product was successfully added to your shopping cart.
Product was successfully added to your shopping cart.

VoIP Supply Leadership Team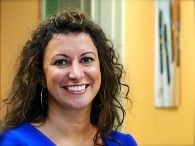 Paula Griffo, CPA
President and Chief Financial Officer
Matching an unwavering work ethic and passion for finance with an accomplished and diverse background in the field of corporate accounting, Paula brings over a decade of experience to VoIP Supply. Since joining the company in April of 2007, Paula has provided strong leadership in transitioning VoIP Supply's finance department through the implementation of a number of initiatives designed to establish various internal controls, development of strong financial statements and the utilization of financial analytics to make sound business decisions.
As Chief Financial Officer, Paula is responsible for the strategic direction, operation and management of VoIP Supply's financial resources. With her promotion to President and CFO in August 2013, she now also oversees the company's entire day-to-day business operations including a focus on improving processes and procedures, employee development programs, departmental strategies, and business development.
Prior to VoIP Supply, Paula was the Chief Financial Officer for a Harborcreek, PA organization where she successfully lobbied state officials for $3 million dollars in funding for a new organizational initiative. Paula also brings her entrepreneurial experience to VoIP Supply, having previously owned her own accounting practice where she acted as the CFO for businesses in transition with a focus on pre-audit work. Paula holds a Bachelors degree in Business Administration and Accounting, has a Certified Public Accountant License and is a member of the American Institute of Certified Public Accountants.
When not at work, you can find her on the golf course!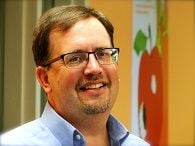 Mike Conover
Purchasing and Inventory Manager
His title doesn't tell the whole story. Mike is committed to helping both our internal and external customers. Mike has been with VoIP Supply since 2008 when he started as the Accounting Software Specialist to help keep our accounting systems running smoothly, thereby keeping our accountants happy.
In his expanded role as Purchasing and Inventory Manager, Mike closely watches inventory aging and adjusts levels for in-demand products. He also oversees purchasing operations to ensure that orders are processed quickly and accurately so that customers' orders are shipped and delivered on time. The only thing that Mike is more passionate about than customer service is the Clemson Tigers. He's a proud Clemson University alumnus where he earned his BS in Accounting.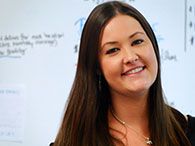 Mary Cheney
Marketing Manager
Energetic and enthusiastic are just a few words to describe Mary and her passion for marketing. With nearly ten years of experience, Mary joined the team at VoIP Supply in December 2015 as the Marketing Supervisor. Her well-rounded background has helped bring organization and structure to VoIP Supply's Marketing Department. Mary oversees a team of four along with multiple consultants and ensures the team is consistently on top of campaigns, projects, and current market trends. She works closely with all departments to make sure there is strong communication between all parties.
Before joining the team at VoIP Supply, Mary kicked off her marketing career at Roswell Park Cancer Institute in their public relations department, while still a Business major at The University at Buffalo. Shortly after graduating, she took the role of Marketing Coordinator at Guildcraft Arts & Crafts and was later promoted to Director of Marketing. Because of her passion for both marketing and people, she also donated her time and served as the Marketing Coordinator for Special Spaces Buffalo, a local chapter of a national nonprofit organization, for almost four years until her daughter was born. She was awarded The Great Give Back Award from Bryant & Stratton College and WGRZ-TV Channel 2 in 2013 for the work that she did with Special Spaces Buffalo.
Mary loves to make people laugh and enjoys spending time with her family.
AJ Pircio
Engineering Manager
AJ joined VoIP Supply's engineering team in 2015 and has been the team leader of the department for several years. He has made extraordinary accomplishments in the department over the years. AJ started as a self-taught web developer that has been making websites since he was 13 years old in the days of Geocities. Since entering the field professionally in 2006, he has developed over 100 websites for various clients before deciding to join VoIP Supply. A father of four, AJ has knowledge of over half a dozen programming languages as well as knowledge of modern tools and technology that helps VoIP Supply stay on the forefront of security and functionality.