Product was successfully added to your shopping cart.
Product was successfully added to your shopping cart.
Protect your investment with VoIP Supply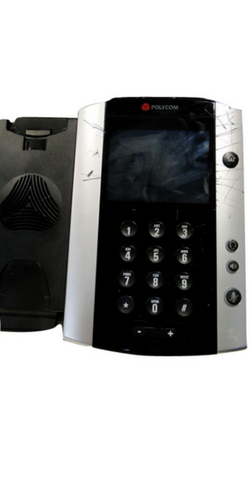 No complex forms.
No waiting in line.
No hassles.
Let's face it, products break.
More often than not, they break when you least expect them to and after the manufacturer's warranty expires. For most businesses, VoIP hardware represents a major infrastructure expense.
The VoIP Supply go3 warranty program was designed to offer complete protection for this investment. If your equipment fails, malfunctions, or ceases to operate properly for any reason… as a result of manufacturer defect or component failure, we'll provide an expedited replacement.
With go3, your hardware purchase is completely covered for a full 3 years from the date of purchase.
Basic Conditions (No Fine Print):
The equipment must have been purchased from us and must be returned within the go3 warranty period. go3 coverage must be purchased at the point of sale and is not refundable. The warranty cannot be purchased on the replacement product.
Contact the Customer Service team at 1-800-398-8647 to have your Go3 warranty added today.