Product was successfully added to your shopping cart.
Product was successfully added to your shopping cart.

Pair the right VoIP Headset with your Aastra/Mitel VoIP Phones
Need a VoIP Headset for your Aastra VoIP Phones but, don't know where to get started? VoIP Supply can help take the guesswork out of which leading VoIP Headsets align perfectly with your Aastra Phones.
VoIP Supply Headsets for Aastra Phones are available in any headset style that you need for every work environments.
Download our free headset compatibility guide to help you started and then, give us a call today for expert help with your headset needs!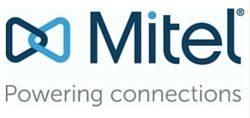 SKU: 02-112396

The Plantronics CS540 is part of the Plantronics CS500 series of Dect headsets. The single ear CS540 has three different wearing styles, a noise-canceling microphone that reduces background noise interruptions, and is one of the lightest DECT wireless headsets on the market

SKU: 02-112809

The Jabra Pro 920 is part of Jabra's PRO 900 series of wireless headsets. The PRO 920 is a professional wireless headset with simple and intuitive call control buttons that make it easy to control calls.

SKU: 02-125021

The Spracht ZUMRJ9 is a wired headset with a smart cord that makes it compatible with any desktop phone. Featuring an RJ9 connector and noise cancellation, the ZUMRJ9 is the headset for any business that is looking for a reliable, universal headset that won't break the bank.