Product was successfully added to your shopping cart.
Product was successfully added to your shopping cart.
Avaya H200-Series IP Devices
The Avaya H200 Series IP Devices contain three models that are ideally suited for the hospitality market. With phones ranging from entry level to advanced, the H200 Series is the answer to your prayers. With the standard H229 being specifically designed for hotel hallways, business halls, and service and housekeeping areas. You can fill your hotel with this IP device. All the way to the H249 IP device that is ideal for hotel client desk and other work areas throughout the hotel.
Click Here to download the Avaya H200-Series Comparison Document
Avaya H200 Series IP Devices Features
All devices are supported by Avaya Aura and Avaya IP Office
All devices are powered by Avaya IP Office Cloud Service
Intuitive user-friendly software ideal for the hotel market
Excellent voice quality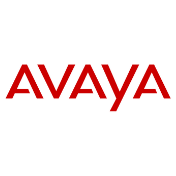 SKU: 02-126639

Avaya H229 Hospitality Phone is ideal for hotels, contains a single programmable key, is wall-mountable, and has built-in web management.

SKU: 02-126642

The Avaya H239 IP Phone is a user-friendly high-quality phone with HD voice and 6 programmable soft keys for use in hotel rooms.

SKU: 02-126643

The Avaya H249 IP Phone allows you to easily customize the phone for your hotel client desks and other work areas. Take your customer user experience to the next level with the Avaya H249!