Product was successfully added to your shopping cart.
Product was successfully added to your shopping cart.
Accessories for Cisco Phones
Cisco IP Phones are a smart investment for just about any business. When making such an investment, it is wise to take the time upfront to consider if there are any peripheral accessories that you will need to help your company see the maximum benefits from your Cisco phone installation.
Certain Cisco phone accessories probably go without saying, such as a power cord. If you are not installing your Cisco phone on a PoE switch, you will need to purchase a power adapter. If your phone users will be on the phone for more than 2 hours a day, you should also consider purchasing a Cisco Phone Headset.
Other accessories you may not have thought about are a foot stand if you are adding a sidecar to a Cisco CP phone, a camera if you are purchasing a Cisco CP-99xx multimedia phone, or an extended microphone kit for a Cisco conference phone.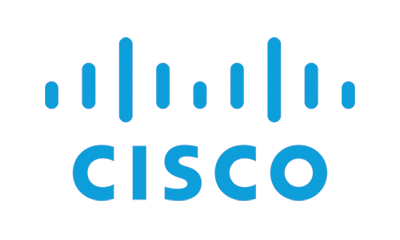 SKU: 02-115552

Footstand for Unified IP Phone 79xx (CP-7900-REP-FOOT1= )

SKU: 02-117293

The Cisco SPA500DS sidecar or expansion module allows you to add up to 30 additional line appearances to your Cisco SPA500 series VoIP phone.

Regular Price: $99.99

Special Price: $69.99

SKU: 02-123490

Cisco CP-BEKEM= Cisco Key Expansion Module for Cisco IP Phone 8800 Series

Please Call our VoIP Experts at 1-800-398-8647 for pricing and availability.

SKU: 02-125078

The Cisco CP-8800-WMK= is a Spare Wallmount Kit for Cisco IP Phone 8800 Series

SKU: 02-129487

The PA100 4-Power Supply for Small Business VoIP offers power adaptor capabilities for Cisco SPA 900-series IP phones

SKU: 02-129997

The Cisco CP-PWR-ADPT-3-NA= is an IP phone power adapter for the Cisco 7800 series phones.

SKU: 02-129998

Wideband Handset for Cisco IP Phone 6800, 7800, 8800, DX600 Series, Charcoal / CP-DX-HS

SKU: 02-130972

Cisco 210 Series 3PCC IP DECT Base Station DBS-210-3PC-NA-K9= is for US and Canada and includes a power supply.