Product was successfully added to your shopping cart.
Product was successfully added to your shopping cart.
About ClearOne Speakerphones
The ClearOne CHAT line of speakerphones is designed for individual, small, medium, and large group use. For use with VoIP phones and softphones, cell phones, Skype, web/desktop conferencing, IM, or just audio playback from your favorite media player.
With a simple USB connection enjoy plug-and-play installation from full-duplex Chat speakerphones with great audio and sensitive microphones.
ClearOne CHAT offers hands free comfort and convenience in a small package that easily travels wherever you go.
Why buy ClearOne CHAT?
Full-duplex audio performance allows users to listen and speak at the same time without audio cutting in and out.
Echo cancellation identifies and eliminates acoustic echo and noise cancellation provides natural sounding conversations.
Automatic gain and level controls adjust microphone and speaker levels automatically.
Helpful ClearOne CHAT Links
Shop by Product Type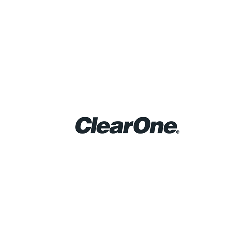 There are no products matching the selection.