Product was successfully added to your shopping cart.
Product was successfully added to your shopping cart.
About Grandstream UCM6100
The Grandstream UCM6100 is a full-featured, easy-to-manage series of IP PBX Appliance that are designed to deliver expensive, enterprise-grade features to SMBs. The UCM6100 series incorporates advanced voice, video, data, and mobility features typically found in expensive IP PBX systems for larger enterprises but offers them in an innovative, extremely easy to use fashion at a market-leading price point for the SMB market.
The UCM6100 series does not require any licensing fees, software upgrade fees, or any other fees that many other IP PBX manufacturers require.
The benefits of a VoIP system are easily within reach with Grandstream VoIP phones that offer both traditional and advanced features at excellent price-performance points.
Why buy a Grandstream UCM6100?
Up to 50 SIP trunk accounts with flexible call routing control
Fully customizable voice features such as IVR, call-routing, auto-attendant, call forwarding, call retrieval, music on hold, transfer, ring group and hunt group
Support for SIP video
Advanced data and mobility applications
Virtually unlimited peering for multi-site deployment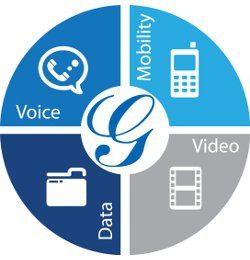 SKU: 02-118401

The Grandstream UCM6510 is an advanced enterprise-grade IP PBX appliance for the SMB market that is easily managed. Operating an enhanced version of Asterisk, the UCM6510 includes advanced voice, video, data and mobility features without additional licensing or software fees.