Product was successfully added to your shopping cart.
Product was successfully added to your shopping cart.
About Mitel
Mitel, an innovator in the communications market for more than 40 years, offers effective and unique communications equipment, including IP based business phones, that can help any business successfully achieve collaborative and communicative success. in February 2014, Mitel acquired Aastra Technologies, who, having entered the telecommunications industry in 1992, has been consistently meeting the needs of SMB and Enterprise level business communication demands with unparalleled excellence. Now combined, the new Mitel offers an even more expansive array of unique, quality, and dependable communications devices that are sure to meet the needs of any business structure.
Mitel VoIP phones and desktop devices range from affordable, entry-level devices, to enterprise and executive level IP phones.
Why buy Mitel?
Offers a versatile line of IP phones with robust functionality for any size office environment
Produces phone expansion modules that support up 28 programmable keys per unit
All phones are wall mountable in order to provide variety of usage
VoIP Supply stands behind the quality and dependability of the Mitel brand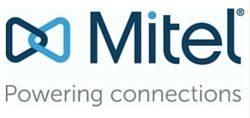 SKU: 02-118402

The comfortable MiVoice 622d DECT Phone has a large illuminated 2" graphic colour display and 8 programmable keys provide you with quick access to your favorite functions. The handset is equipped with a Bluetooth® interface for cordless headsets.

SKU: 02-128528

The Mitel 632d v2 Dect Phone is ideal for any vertical.