Product was successfully added to your shopping cart.
Product was successfully added to your shopping cart.
Mobotix Cloud
Mobotix Cloud solutions meet the demands of the present as well as the changes of the future as Mobotix understands that Cloud technology is the future. Mobotix Cloud offers an agile and dynamic platform that opens the door to new opportunities for businesses of any size. Mobotix Solutions allow you to have access to your video systems conveniently from anywhere in the world and with any device. Securely use your smartphone or PC to view your live camera footage or access recordings and feel peace of mind knowing that an area or building you care for is being monitored at your fingertips.
Mobotix Cloud Bridge Features and Specifications:
Does not require upfront investment in expensive servers

Plug & Play- extremely easy to use
No IT skills required
Available 24/7
Access your video systems from anywhere
Agile, flexible, and scalable
Easy, Affordable, and Secure
Get up and running right away with Bridge (hardware) and the app
Cybersafe and GDPR compliant
Protected against failure by Bridge, which acts as a buffer

Compatible with Mobotix 6 series or newer, or other Onvif cameras

Only pay for the services you use
All services from a single source, including camera installation
About a dozen data centers: data is always stored in your region
Mobotix is a reliable manufacturer with more than 20 years of experience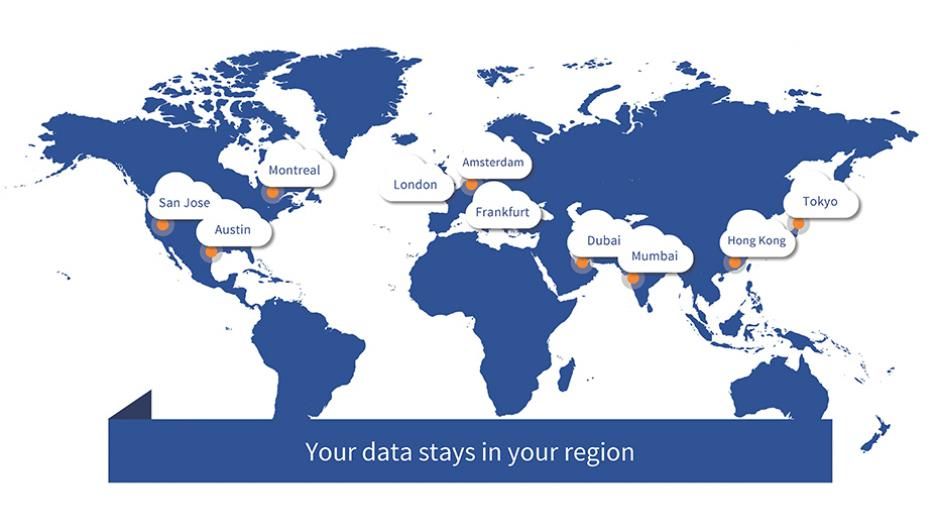 The Mobotix Cloud system is great for medium and large businesses and allows system administrators the ability to assign different permissions to different users. Mobotix Cloud makes it easy to manage multiple locations using a centralized system. What's better? Administrator and user rights are separated for added security and specific departments can access only specified cameras locally. Schools, administration buildings, banks, and residential buildings are all great candidates that can benefit from a Cloud-based security system.
Retailers and franchises can also benefit from the Mobotix Cloud. For example, clothing stores can install a monitor at an entrance with a live camera image to deter thieves, and branch managers and other authorized users can access live images and footage from anywhere.
More about Mobotix Cloud:
Resources:
SKU: 02-130034

The Mobotix Cloud Bridge offers is literally the bridge between your Mobotix surveillance cameras and the Cloud platforms that allows you to easily and securely manage your video surveillance system from anywhere in the world.

This device requires licenses and must be configured by one of our Solutions Consultants. Please call 800-398-8647.