Product was successfully added to your shopping cart.
Product was successfully added to your shopping cart.
About Netgear Unmanaged Switches
Plug-and-play connectivity is a feature of Netgear Unmanaged Switches that best describes their deployment for businesses in need of a small and simple network - Comforting and stress free.
Packed with ease-of-use features to simplify your networking experience, Netgear Unmanaged Switches are long-lasting, thoroughly tested, and rack mountable.
Netgear's unmanaged switches offer Gigabit speed, high capacity, affordability, flexibility and convenience; All in a small footprint.
Why buy Netgear Unmanaged Switches?
Plug and Play, auto-detects speed and duplex.
Perfect for any application needing to move large files quickly across a network.
Affordable enough for desktop connections.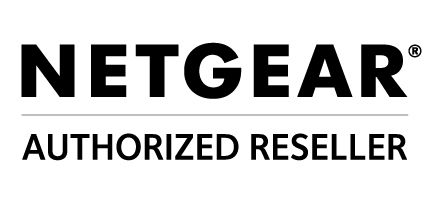 SKU: 02-117973

Netgear JFS524-200NAS is an unmanaged, Fast Ethernet Switch that has been designed for small-to-medium sized deployments that rely on excellent network performance. With the Netgear JFS524-200NAS users will enjoy simply Plug-and-Play connectivity and operational cost-savings.

SKU: 02-117636

The Netgear JGS524PE is a 24-port Gigabit Unmanaged Plus Switch with PoE on half (12) of the LAN ports. The JGS524PE has 16 ports that deliver up to 2000 Mbps of dedicated, non-blocking bandwidth per port, network monitoring, traffic prioritization and VLAN support.