Product was successfully added to your shopping cart.
Product was successfully added to your shopping cart.
About Netgear Unmanaged Switches
Plug-and-play connectivity is a feature of Netgear Unmanaged Switches that best describes their deployment for businesses in need of a small and simple network - Comforting and stress free.
Packed with ease-of-use features to simplify your networking experience, Netgear Unmanaged Switches are long-lasting, thoroughly tested, and rack mountable.
Netgear's unmanaged switches offer Gigabit speed, high capacity, affordability, flexibility and convenience; All in a small footprint.
Why buy Netgear Unmanaged Switches?
Plug and Play, auto-detects speed and duplex.
Perfect for any application needing to move large files quickly across a network.
Affordable enough for desktop connections.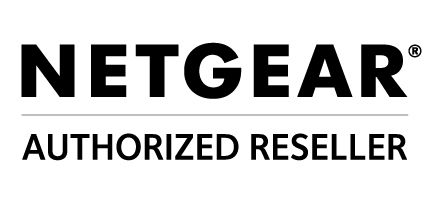 SKU: 02-101438

The Netgear ProSafe FS108P is an 8-port Fast Ethernet Switch that supports Power over Ethernet over four of its ports. The FS108P has an advanced algorithm that distributes power effectively to end devices so that you don't have to worry about damaging proprietary PoE or non-Poe equipment.

SKU: 02-103966

Netgear GS105NA is a 5-Port Unmanaged Gigabit Switch that is part of Netgear's Unmanaged Switch Series, designed to cost effectively help businesses expand their networks to Gigabit speeds.