Product was successfully added to your shopping cart.
Product was successfully added to your shopping cart.
About Patton 4520 Series Gateways
Looking for the best-in-class service and voice quality? Choose Patton 4520 Series Gateways, the SmartNode VoIP Gateway and router that supports up to 8 FXS or FXO telephone connection. This solution offers dual 10/100 ethernet ports and provides IP routing with guaranteed Quality of Service. As a complete enterprise router, it also supports DHCP, NAT, Firewall/ACL, and PoE with a full Internet access capabilities.
Why buy Patton 4520 Series Gateways?
Dual 10/100 Full-Duplex Auto-sensing Auto-MDX Ethernet
14 LEDs for System, Ethernet, and Call status
Universal 100-240VAC contact us for 48VDC Power
Advanced QoS and traffic management. Voice-priority, traffic shaping to ensure optimal up and downstream voice quality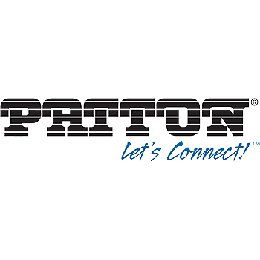 SKU: 02-sn4520

The Patton Smartnode 4520 series analog gateway and router offer flexible configurations of FXS and/or FXO ports to bridge your IP and Analog systems while offering QoS, wire-speed traffic shaping, and complete network access. Configure your Patton Smartnode 4520 to your exact needs here.

From: $761.00

To: $1,903.00

SKU: 02-110056

The Patton SmartNode 4524 VoIP Gateway router combines IP routing, VPN/Security, and Quality of Service (QoS) for up to 8 transparent voice or fax channels and data over an IP or PSTN network.