Product was successfully added to your shopping cart.
Product was successfully added to your shopping cart.
About Patton Analog Gateways
The Patton Analog Gateways provide FXO/FXS interfaces that are used to connect a VoIP system to the PSTN. The call integration allows per-port telephony numbers, programmable call progress tones, and distinctive ringing, giving you the flexibility your business needs. With Telephony-over-IP (ToIP) call switching, calls can automatically be routed to the PSTN or the IP network while providing flexible numbering plans and end-to-end feature transparency. Users love the easy web-based management design and outstanding interoperability that works for most leading IP PBX systems.
Why Patton Analog Gateways?
Compact, reliable stand-alone VoIP gateway with different port options
Advanced Local Call Switching
Easy Management and Outstanding Interoperability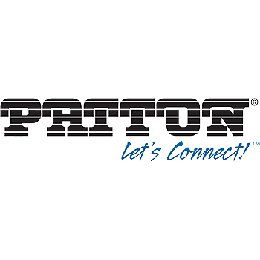 SKU: 02-sn4400

The Patton SN4400 series VoIP Gateway-Router gives your system access to up to 32 FXS ports for connecting analog devices to your PBX such as analog telephones, fax machines, or modems or up to 32 FXO ports for connecting to the PSTN. The chassis features 2 10/100 Ethernet ports, a single internal power supply (UI or 48V DC) and an RJ50 Telco connector.

From: $125.00

To: $6,816.94

SKU: 02-110066

The Patton SmartNode 4924 VoIP Gateway is a 24 FXS port gateway with a 48 volt DC redundant power supply.

SKU: 02-101574

The Patton Smartlink 4022 VoIP SOHO Router connects your LAN, standard analog phones, and fax to any IP network.