Product was successfully added to your shopping cart.
Product was successfully added to your shopping cart.
About Patton Analog Gateways
The Patton Analog Gateways provide FXO/FXS interfaces that are used to connect a VoIP system to the PSTN. The call integration allows per-port telephony numbers, programmable call progress tones, and distinctive ringing, giving you the flexibility your business needs. With Telephony-over-IP (ToIP) call switching, calls can automatically be routed to the PSTN or the IP network while providing flexible numbering plans and end-to-end feature transparency. Users love the easy web-based management design and outstanding interoperability that works for most leading IP PBX systems.
Why buy Patton Analog Gateways?
Compact, reliable stand-alone VoIP gateway with different port options
Advanced Local Call Switching
Easy Management and Outstanding Interoperability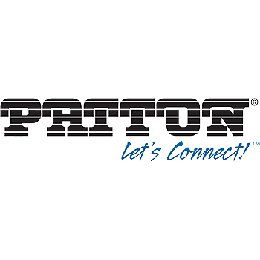 SKU: 02-105832

The Patton SmartNode 4912 VoIP Gateway is the ideal solution for service providers or enterprises requiring high-density analog connections for converged internet telephony.

SKU: 02-110069

The Patton SmartNode 4932 VoIP Gateway is a 32 FXO port gateway with redundant UI power.