Product was successfully added to your shopping cart.
Product was successfully added to your shopping cart.
About Patton Digital Gateways
Patton Digital Gateways offer TDM to SUP conversion for up to 120 channel. This solution smooths your transition toward unified communications. With up to four T1/E1/PRI ports, connect to any switch, PBX or data network for up to 120 simultaneous calls using SIP, T1,E1, or PRI signaling.
When using 3CX, Patton gateways work perfectly to the PSTN. Popular solutions include Patton Smartnode 4940 Series, Patton Smartnode 4950 Series, and more.
Why buy Patton Digital Gateways?
They offer gateway and router solutions with just about every telephony interface: PRI, BRI, T1, E1, etc.
Supports SIP, H.323, and MGCP VoIP technologies.
Unlike their competitors, Patton's gateways include FREE post-sales technical support and configuration help, including a 1-year warranty.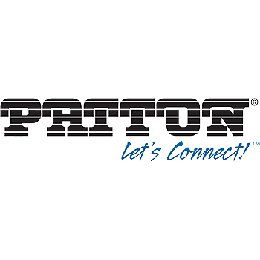 SKU: 02-130544

The Patton 4140E Industrial and Military Grade Rugged VoIP Gateway is perfect for delivering Voice-over-IP telephony for outdoor phones, industrial VoIP, and tactical communications systems in harsh weather conditions where heating and cooling is unable to be managed.

---

This product is currently on backorder with an estimated ship date of 4/12/23. For more information or if you have questions, please call 1-800-398-8647.