Product was successfully added to your shopping cart.
Product was successfully added to your shopping cart.
About Plantronics Wired Headsets
VoIP Supply is an Authorized Poly Partner
Plantronics Wired Headsets feature the latest PC call technology, premium audio clarity, ultra noise-canceling, and exceptional comfort for all day use.
Plantronics Wired Headsets give you a hands-free working environment with one ear (monaural) or two ear (bianaural) options, three wearing styles (over-the-ear, over-the-head, behind-the-head), plus a quick disconnect feature that lets you walk away from your phone while wearing your headset.
With noise-cancelling microphones to filter out background noise, SoundGuard® technology to protect against audio spikes, and a unique EQ feature to automatically adjust settings to optimize voice or music quality; Plantronics Wired Headsets provide clear communication in any work environment.
Why buy Plantronics Wired Handsets?
Versatile tool for busy, noisy work environments.
Several wearing styles available.
Noise cancelling screens background noise to reduce distractions.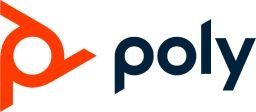 SKU: 02-124006

The Plantronics Blackwire 3225 is a corded, dual-ear powerful and versatile headset that offers USB-C connectivity. The Blackwire 3225 USB-C headset is perfect for companies that use softphones on a regular basis. This is also a great headset to connect to mobile devices via the 3.5 mm connection.

SKU: 02-128166

The Plantronics HW515 Mono headset offers USB connectivity for users who make calls via softphone applications. It is a reliable, durable and comfortable headset that is ready for every call!

SKU: 02-128402

Plantronics Blackwire 7275 Corded USB-A Headset White

SKU: 02-128667

The Poly Elara 60 WS base is intended for use with the Blackwire 5220 Headset. Together they offer a modern day solution that allows users to connect their smartphone to the base and use the headset to take and make calls.

SKU: 02-128668

The Poly Elara 60 WS with Blackwire 5220 brings on a whole new meaning to modern-day productivity. The base and headset combo offers a solution that let's users connect to their mobile devices ad use the headset to facilitate calls that are clear with HD Voice and noise cancellation.

SKU: 02-128669

The Poly Elara 60 WS with Voyager 4220 Headset if a high-end solution for the busy, modern-day professional. It allows the user to connect their smart device onto the base and rest it on the base for charging while they are on a call. The headset offers noise cancelling technology and HD Audio.

SKU: 02-128671

The Poly Elara 60 WS base is intended for use with the Poly Voyager 4200 Series of headsets. Together they offer a professional communication solution for the modern professional.

SKU: 02-128843

Poly Elara 60 W with Blackwire 5220 Headset includes the charging stand and the Blackwire 5220 headset. Together they allow mobile professionals to take and make calls directly from their smartphones while using the Blackwire 5220 headset for their calls.

SKU: 02-128844

Poly Elara 60 W for Blackwire 5220 Headset. The headset is sold separately.