Product was successfully added to your shopping cart.
Product was successfully added to your shopping cart.
Accessories for Sennheiser Headsets
From electronic hook switch cables for select Cisco, siemens and other phones, to quick disconnect cords, we carry a full line of accessories for Sennheiser headsets.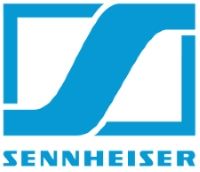 SKU: 02-113783

The Sennheiser CEHS-CI01 is an electronic hook switch cable for select Cisco G series phones.

SKU: 02-123282

Sennheiser RJ45-2.5mm-audio cable (506467)

Regular Price: $25.43

Special Price: $15.95

SKU: 02-123283

Sennheiser CEHS-MB01 Electronic Hook Switch for Mobile Devices

Please call 1-800-398-8647 or chat for pricing and availability.

SKU: 02-123284

Sennheiser 3.5mm to 2.5mm Adapter (506488)

SKU: 02-123286

Sennheiser UI 770 Wideband Interface Box (504534) allows you to connect a PC, phone handset or headset of the Sennheiser contact center or office series. You can also connect a dictaphone for voice recording.

SKU: 02-123287

Sennheiser CHS24 Bottom Connector Cable (500171)

SKU: 02-123292

Sennheiser CHS 01 Bottom Coiled Cable (500170)

SKU: 02-124215

The HSA 20 earhook accessory set is designed to offer an improved, flexible and perfect fit to the already existing Officerunner, SD Office and D 10 headsets.