Product was successfully added to your shopping cart.
Product was successfully added to your shopping cart.
About Sennheiser Wireless Headsets
Without tangled cables on your shoulder, top-notch Sennheiser Wireless Headsets help unleash the joy of mobility and sound.
From IR-stereo TV listening systems to bluetooth travel headsets, Sennheiser provides a wide range of wireless headsets in one and two ear styles. Their Bluetooth headset solutions work great on mobiles for on-the-go professionals, and USB headsets offer an easy, plug-and-play connection to PCs. With Sennheiser Wireless Headsets, users can enjoy both superb sound quality and mobility.
Why buy Sennheiser Wireless Headsets?
Excellence in HD sound and clarity
Lightweight design for all-day easy use with flexible wearing styles
Connectivity to VoIP phone or PC with a range up to 400 feet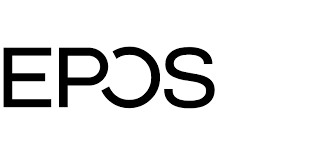 SKU: 02-117595

The EPOS Sennheiser MB-PRO1 Mono Headset is a single-ear Bluetooth headset for busy, on-the-go professionals.

SKU: 02-117574

The EPOS Sennheiser IMPACT SD 10 HS is a wireless DECT monaural headset with dual connectivity for deskphone or softphone use. The SD Office has a 2-in-one wearing style, a noise-canceling microphone, and intuitive call control directly on the headset. HEADSET ONLY.

SKU: 02-132297

You'll feel like you're in the driver's seat and riding in style while you participate in any number of audio, video, or web calls with the EPOS ADAPT 660 AMC – Aston Martin Cognizant Formula One™ co-branded Headset.