Product was successfully added to your shopping cart.
Product was successfully added to your shopping cart.
We are an authorized Digium Distributor! Get the best pricing and support from VoIP Supply!
About Switchvox Subscriptions
Designed to grow as you grow, Switchvox offers subscriptions to do just that and to ensure your system runs smoothly.
Add additional users to your system from your choice of 3 levels of User Extension Licenses, extend the warranty periods on your Switchvox appliances, and 3 levels of technical support service and update renewals are available.
Why buy Switchvox Subscriptions?
Expand Switchvox system as your business grows.
Extend warranties on appliances to protect your investment.
Don't get left behind – stay current on updates and technical support.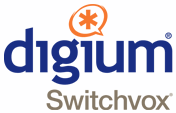 SKU: 02-123785

Digium 1 Year Switchvox Titanium Support and Maintenance Subscription Renewal for 1 User

SKU: 02-123786

Digium Extended 3 Year Warranty For Switchvox E510 Appliance

SKU: 02-123797

Digium Switchvox Upgrade to Platinum for 1 User

SKU: 02-123798

Digium Switchvox Extended 5 Years Warranty For Switchvox E510 Appliances 803-00030

SKU: 02-110995

The Switchvox 1SWXPPFPPCOM5 allows Polycom Phone Provisioning for up to 5 phones.

SKU: 02-109733

The Switchvox 1SWXPSUB1 allows you 1 user license with Platinum level support and maintenance for 1 year.

SKU: 02-100784

Digium G.729 Codec License 1 Call 8G729CODEC 8G729CODEC

SKU: 02-109784

The Switchvox 1SWXPSUB1R4 renews your Platinum level maintenance package for 1 user for 4 years.

SKU: 02-109785

The Switchvox 1SWXPPFPPCOM1 Phone Feature Pack gives you the ability to easily setup your Polycom IP phone to work with your Switchvox PBX. It also delivers many of the Switchvox Applications right to your handset, such as recording a call, browsing your voicemail, picking up parked calls, and more!